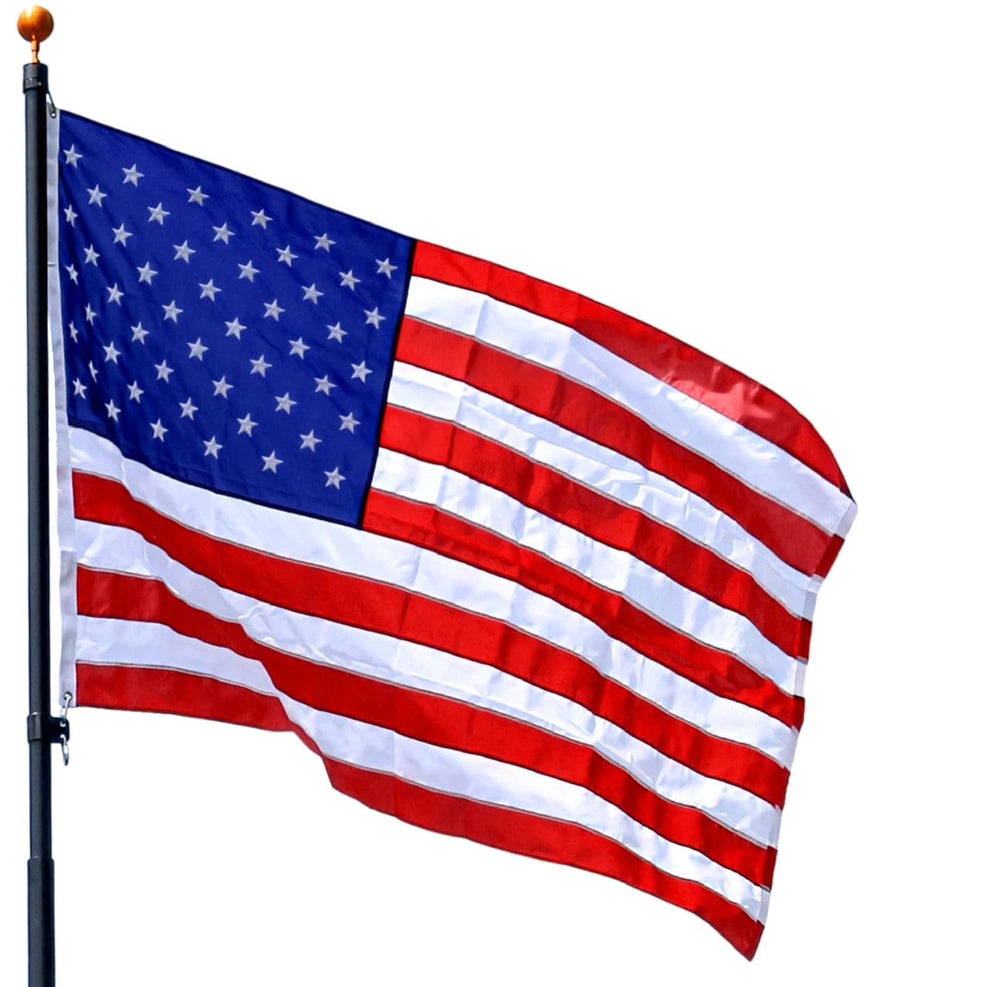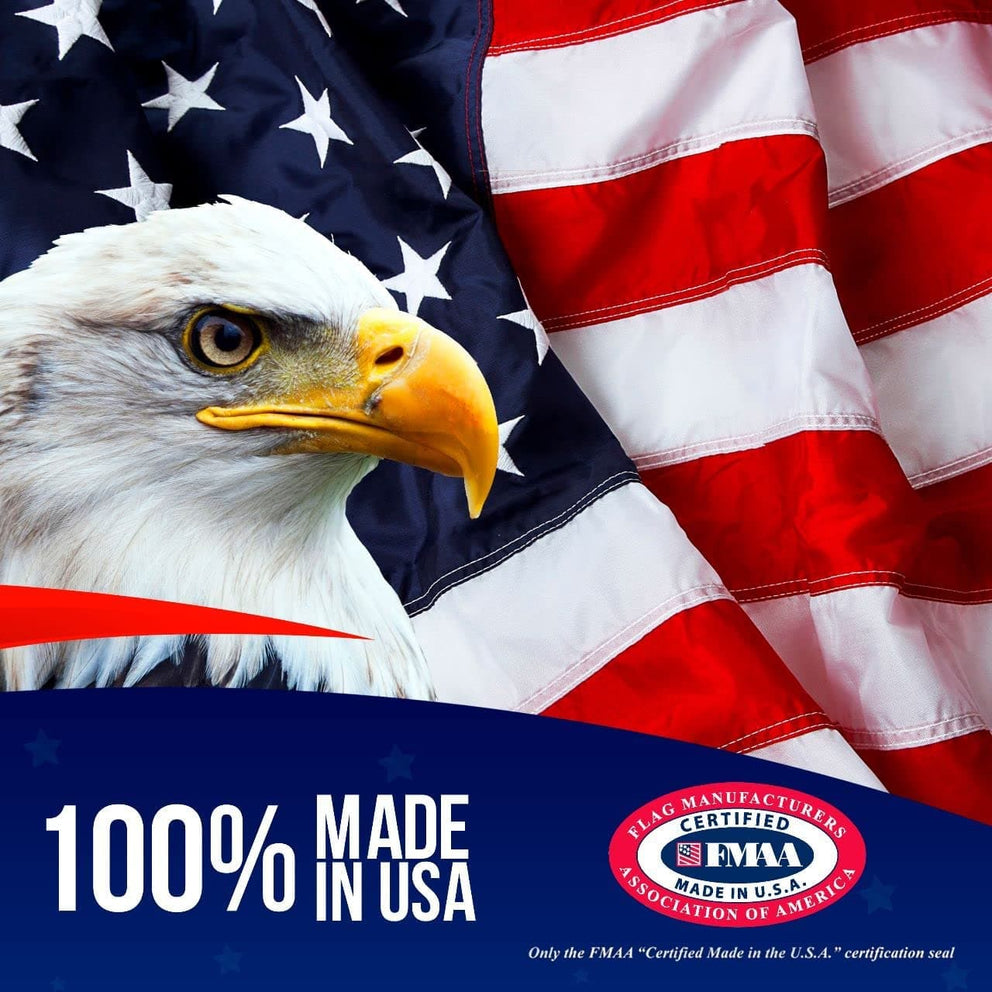 Nylon Large American Flag
from

$33.97
Embroidered stars, sewn stripes, lock stitching...We built our reputation on this flag. It combines the beauty of a fully embroidered star field with the highest quality SolarMax fade resistant premium nylon fabric and color matched thread for a beautiful American flag that will fly smoothly in the lightest breeze. We believe in the "highest quality" and "Made In The USA" when it comes to Old Glory. Our USA Flags that we offer to you have a combination of the highest quality components and state-of-the-art manufacturing to give you the best looking and most durable flags in the industry.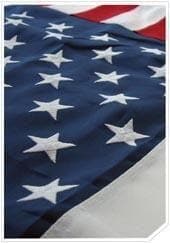 Poly Extra US Flag
from

$59.00
THE FLAG INDUSTRY WORLD LEADER. Exclusive 100% 2-ply spun woven polyester fabric resists high winds. Open weave reduces fabric stress, wind resistance, lessening abrasion and providing for longer wear and improved flying ability, even under the most extreme weather conditions. The longest lasting flag made. Ideal for high wind areas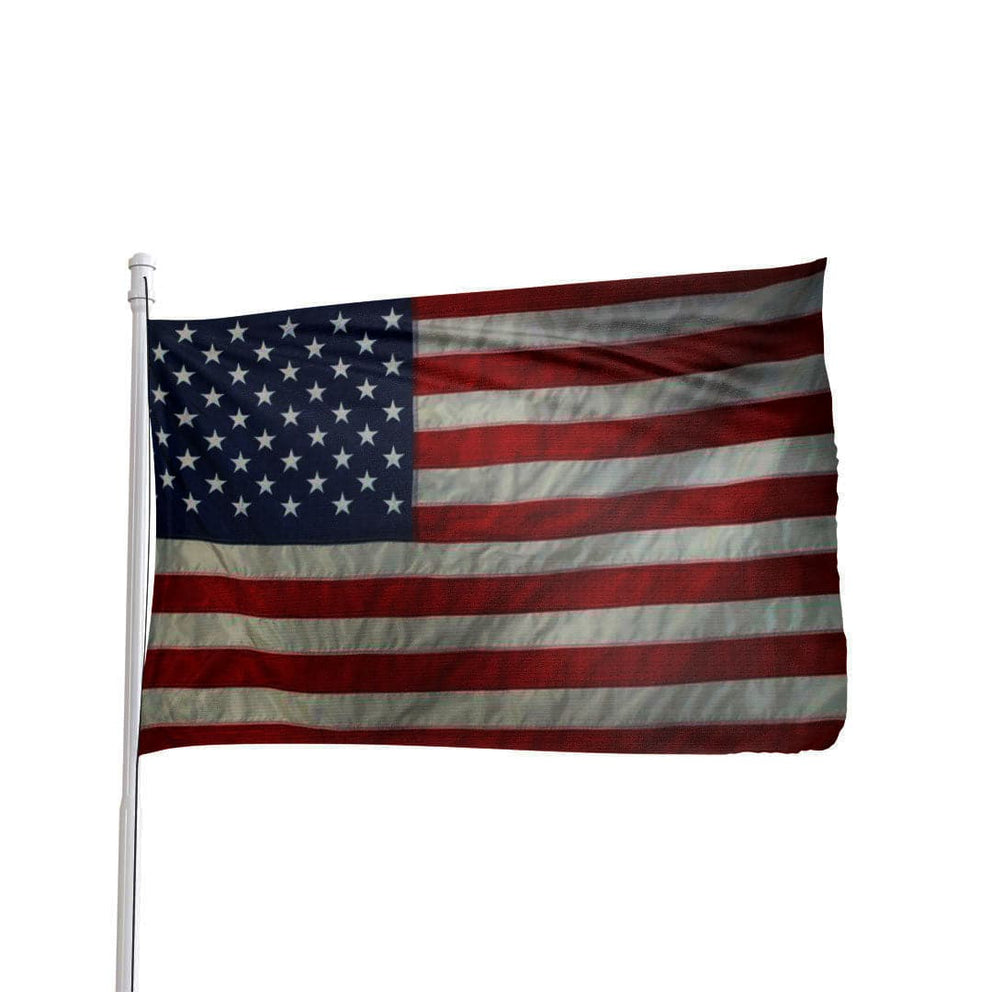 Cotton American Flag
from

$59.00
The world famous BULLDOG cotton flags have rich, vibrant colors, excellent durability and economy. BULLDOG brand US flags offer true value in a traditional cotton flag. Featuring densely embroidered stars, sewn stripes, and hems, strong polyester headings, and are made from extra strength cotton weave designed to resist the elements.
Shop Safe
State of the Art secure 256-bit encryption SSL protection keeps your shopping safe
365 Day Phoenix Home Trial
Industry Exclusive 100% Risk Free Money Back Guarantee
Forever Warranty
Worry free warranty for as long as you own your Phoenix Flagpole
Made in USA
American Engineering. American Aluminum. American Made.