Skip Bedell July 4th Telescoping Flagpole Package - 20' Sliver
$897.00
$1,872.91
-53% OFF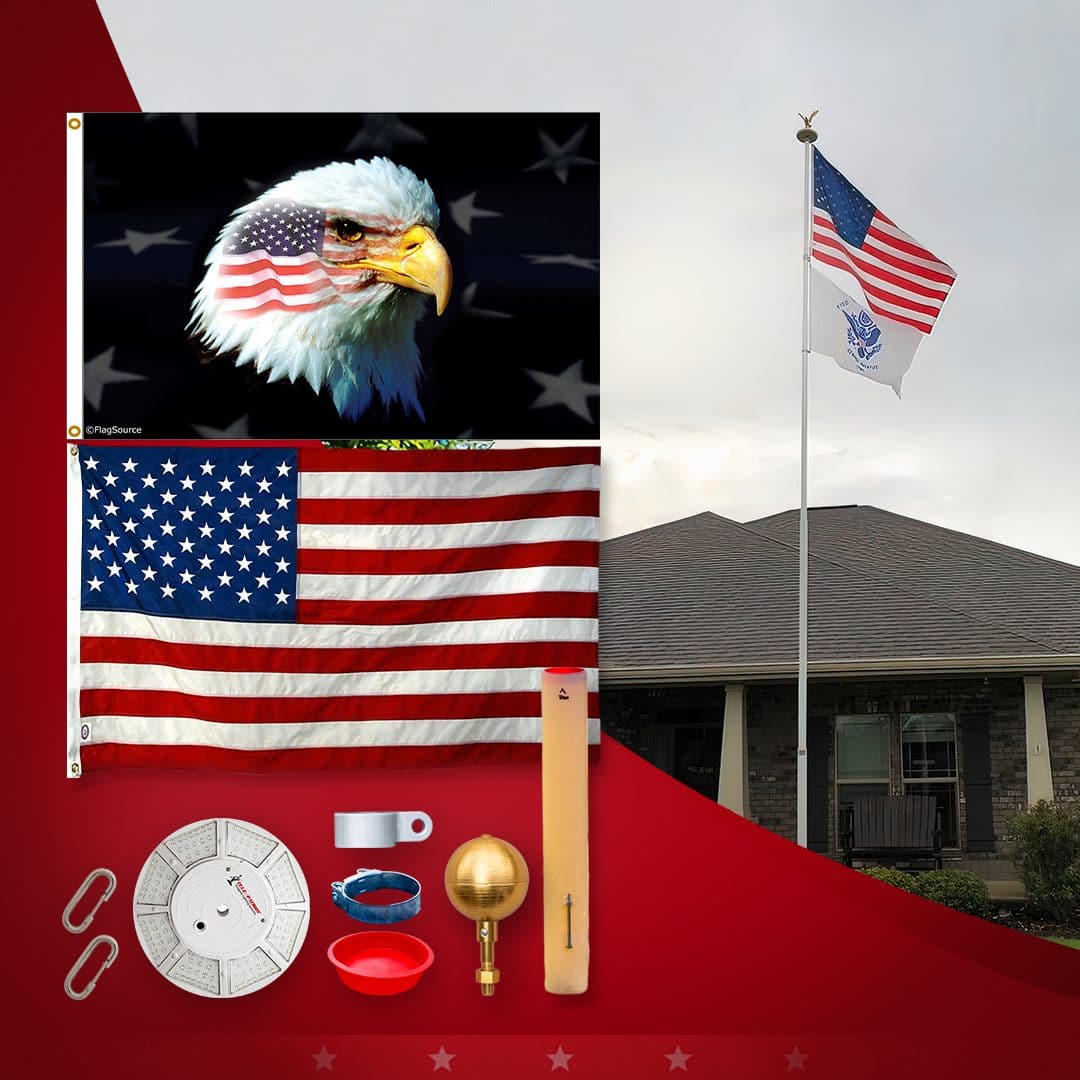 So far I am very pleased with my flag and have received many compliments.
Beautiful flagpole
I love my new flagpole - it stands around my pool and I love seeing it waving in the breeze.
Great value
This is a well designed and manufactured flagpole. Easy to install with clear and simple instructions.
Email request
I have not yet had the flagpole installed. Hopefully I will within the next couple days. The only comment I have is that right after I placed the order I wanted to change it from the silver pole to the black pole and I sent an email. The email was responded to by telling me someone would get in touch with me. No one ever did and I was shipped the silver pole. I'm not going to make a big deal out of it to have it shipped back but I really would've liked to have had the black polls. I do understand how busy or understaffed places may be but I think the issue could have and probably should have been answered upon receipt of my request.
Skip Bedell July 4th Telescoping Flagpole Package - 20' Sliver
ATLANTIC flagpole Solar Light
Some what disappointed in the light provided to the flags at night by the solar light.
Good quality product
Good quality product. Easy to follow instructions. Would recommend.
Skip Bedell July 4th Telescoping Flagpole Package - 20' Sliver
Glorious Flag Pole!
The natural-painted Eagle looks great sitting upon the Gold Ball. The Solar Lighting System comes on auto, creating such a bright light, it reflects upon my ceiling! With such a high output of light, thinking about creating a "collar:" to shield the light downward. Any suggestions about materials?
everything is good the flag looks beautiful
one problem is I am 71 yrs old and I cannot lower the flag to half mast I don't have the strength to do it. that is my problem.
Shop Safe
State of the Art secure 256-bit encryption SSL protection keeps your shopping safe
365 Day Phoenix Home Trial
Industry Exclusive 100% Risk Free Money Back Guarantee
Forever Warranty
Worry free warranty for as long as you own your Phoenix Flagpole
Made in USA
American Engineering. American Aluminum. American Made.