Skip Bedell Package Deal Silver 25'
$1,169.97
$1,942.91
-40% OFF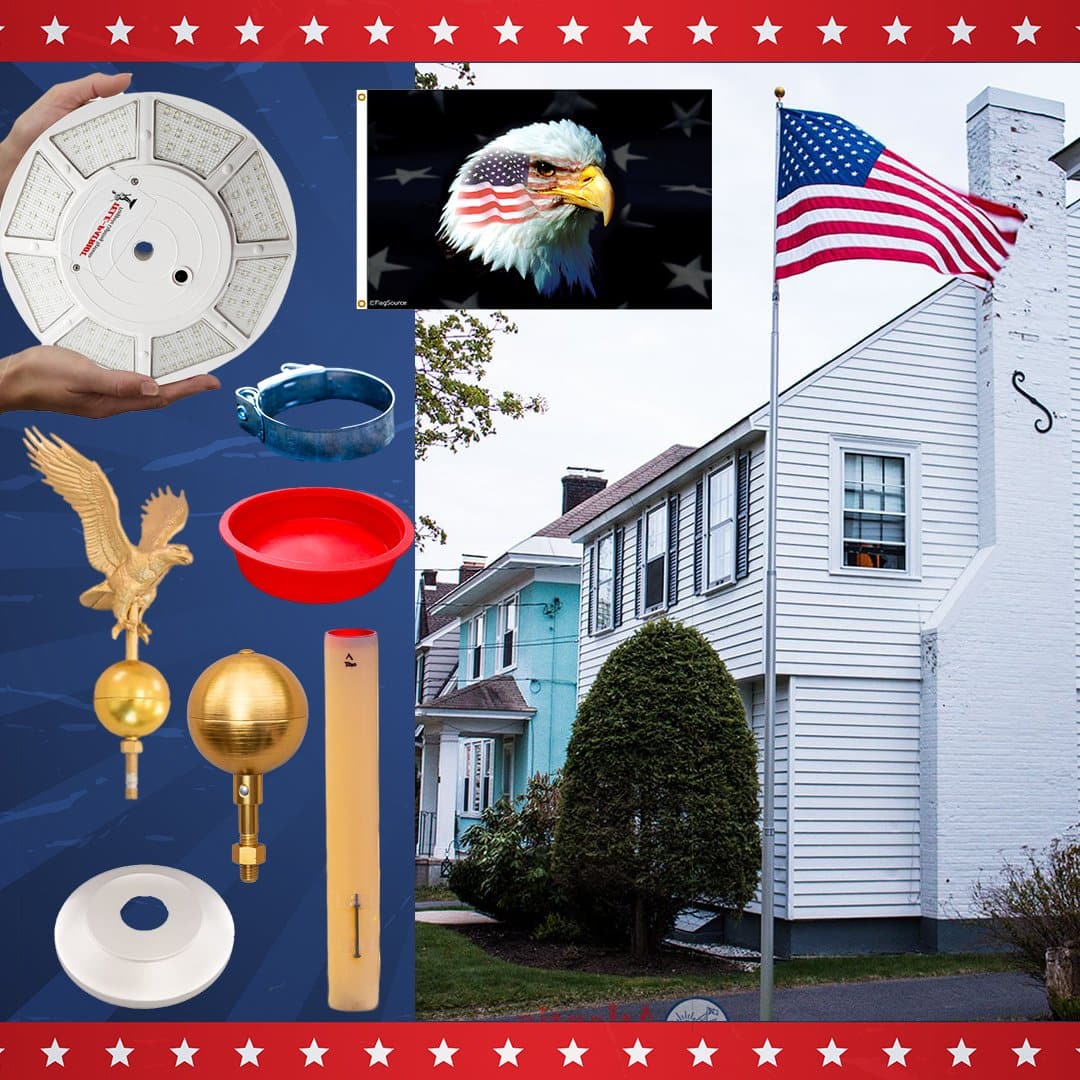 Ronald Mason
Overall I think this flag pole is excellent. However, I did not receive the 3" sleeve clamp (part # 109-0083), or the 3" flash collar (109-0039). Also, I received an email stating that I would be receiving an eagle for the top of the flagpole, but I have not received it. Other than that I like the flag pole itself.
Flag pole is great. Waiting months for Eagle top
A little harder to raise up and down than I'd expected... but love it overall
Love the flag pole kit "BUT" the telescoping isn't as easy as I'd thought.. I'm lets sat height impaired so I have to stand on a tall stool in order to position myself where I can grab and telescope the 2nd section. Also, honestly its a little on the heavy side once you begin to telescope the final section.. That may all be a good thing.. because it's a quality made product.. but it could be a little much for some to do without help.
Its a great Flap Pole. Very high quality. Can't wait to finish installing.
Love the flag pole
Easy to use. Looks great in the yard.
Shop Safe
State of the Art secure 256-bit encryption SSL protection keeps your shopping safe
365 Day Phoenix Home Trial
Industry Exclusive 100% Risk Free Money Back Guarantee
Forever Warranty
Worry free warranty for as long as you own your Phoenix Flagpole
Made in USA
American Engineering. American Aluminum. American Made.