United States Air Force Flag DURAFLIGHT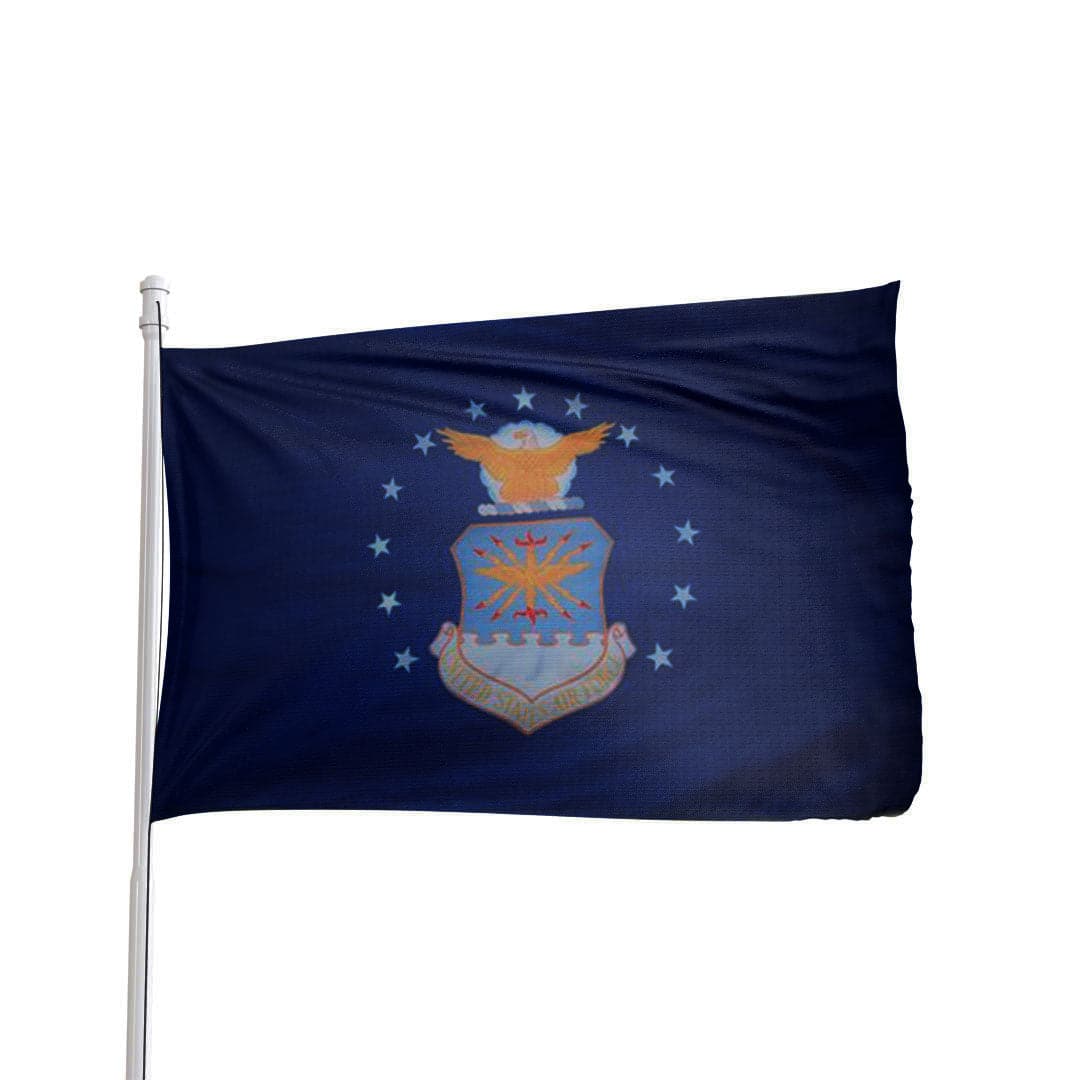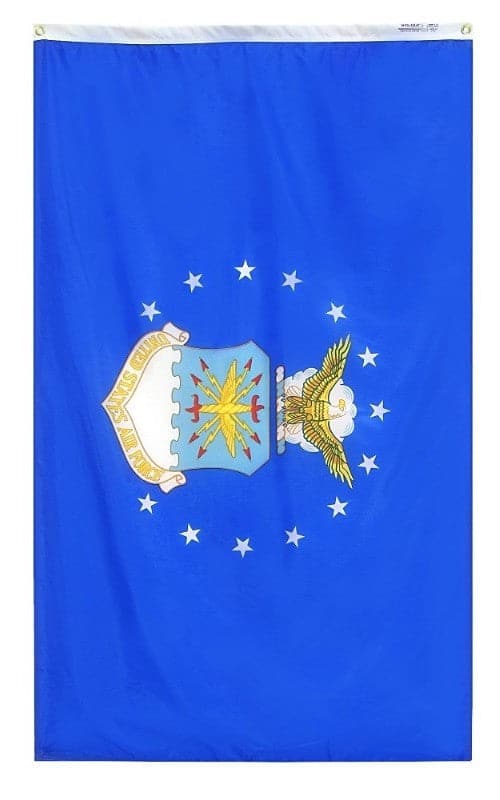 U.S. Air Force Flag
I replaced this flag due to fraying during 70 mile an hour winds in El Paso. I have had the flag since July 2022 and fly it 24/7 with the exception when the U. S. Flag is flown at half staff. Highly recommended if you are an Air Force veteran.
Thank YOU!
Thank you for such a fine quality flag! My neighbors are all envious!
United States Air Force Flag DURAFLIGHT
Air Force Flag
My husband is an Air Force Vietnam War Combat Veteran & he bought the Atlantic Flag Pole last summer and he is so happy with the quality, how easy it is to operate and not difficult to install. I gave him the Air Force flag for Father's Day. He absolutely loves it. He also has the colorful American Eagle flag that came with the package. One of them flies proudly everyday with the USA flag. Beautiful flags & products "MADE in AMERICA" . So glad we purchased them !!!
Great Product
Glad to be able to buy quality made America products. We bought the 20'Bronze/Black flagpole. My son and I installed the pole, dug the hole, poured the cement and the next day we had Old Glory and the U.S. Air Force flag waving in the breeze, how beautiful. Thanks to Bethany and how gracious she is to the customer, probably answers the same questions over and over again. A lot of thot went into making these telescoping flagpoles. Thanks for this quality product.
Looks great!
I have gotten flags for each of the members in the service or who served, in my immediate family. I need to finish the collection for those brothers and uncles who served (Marines and Coast Guard). We took out the Air Force flag in honor of my son today. Looks great! Great quality.
Very sturdy and solid flagpole
Opened up the package at delivery and was very impressed with the diameter and raising mechanism of the pole. The color (black bronze) is pretty awesome too.
Still in the box
I am currently deployed overseas with the Air Force and have not been home to see it yet.
I am looking forward to the day I return to be able to install and hoist my flag.
25 foot unit
Dear Beth,
Thank you so much for your careful attention and care filling out my order, pole works great , and looks awesome.
Sincerely,
David
Shop Safe
State-of-the-art secure 256-bit encryption SSL protection ensures your shopping experience is safe.
365 Day Phoenix Home Trial
Enjoy our industry-exclusive 100% risk-free money-back guarantee.
Forever Warranty
Worry free warranty for as long as you own your Phoenix Flagpole
Made in USA
American Engineering. American Aluminum. American Made.