800 Series LED Solar Flagpole Light - Executive TelePatriot Phoenix Light System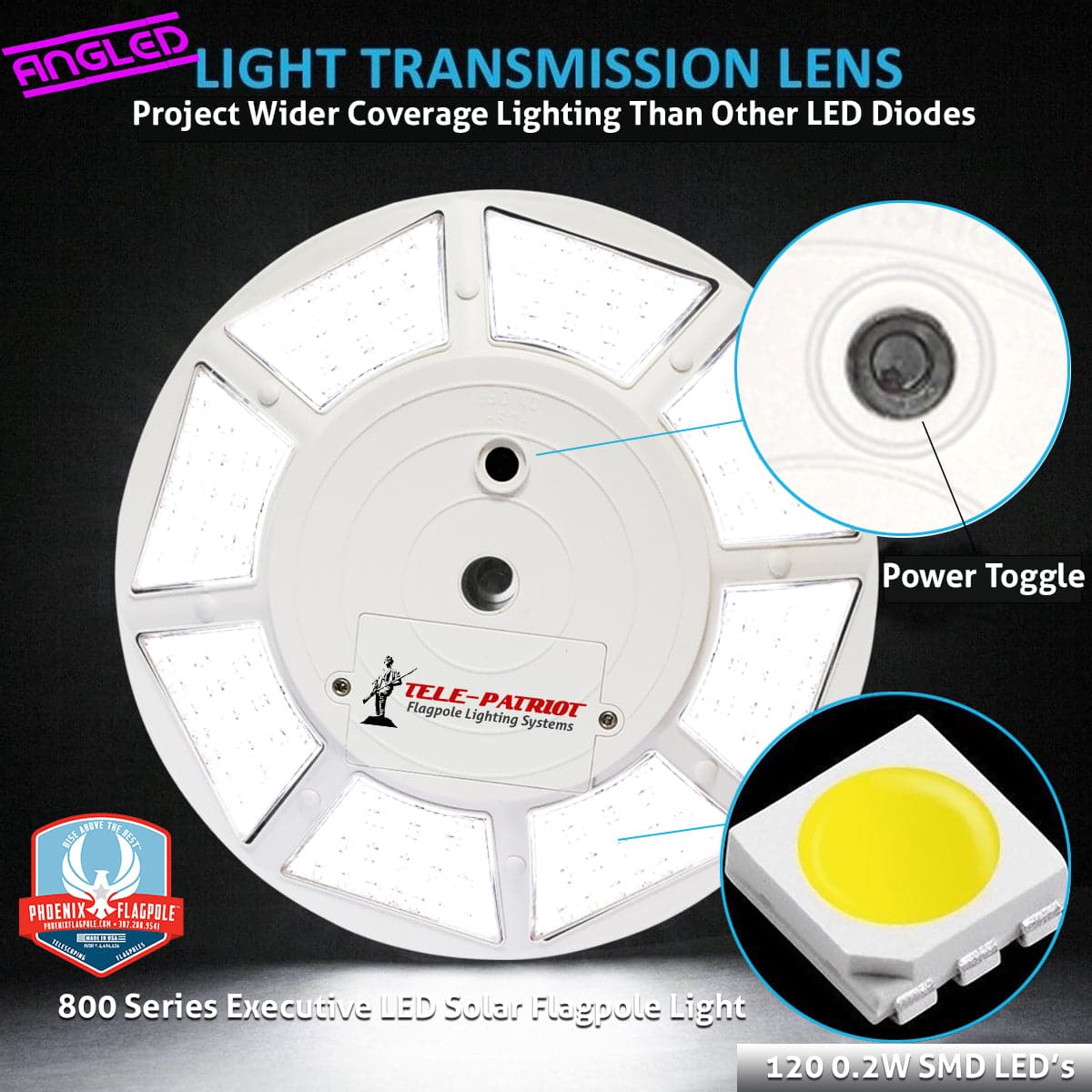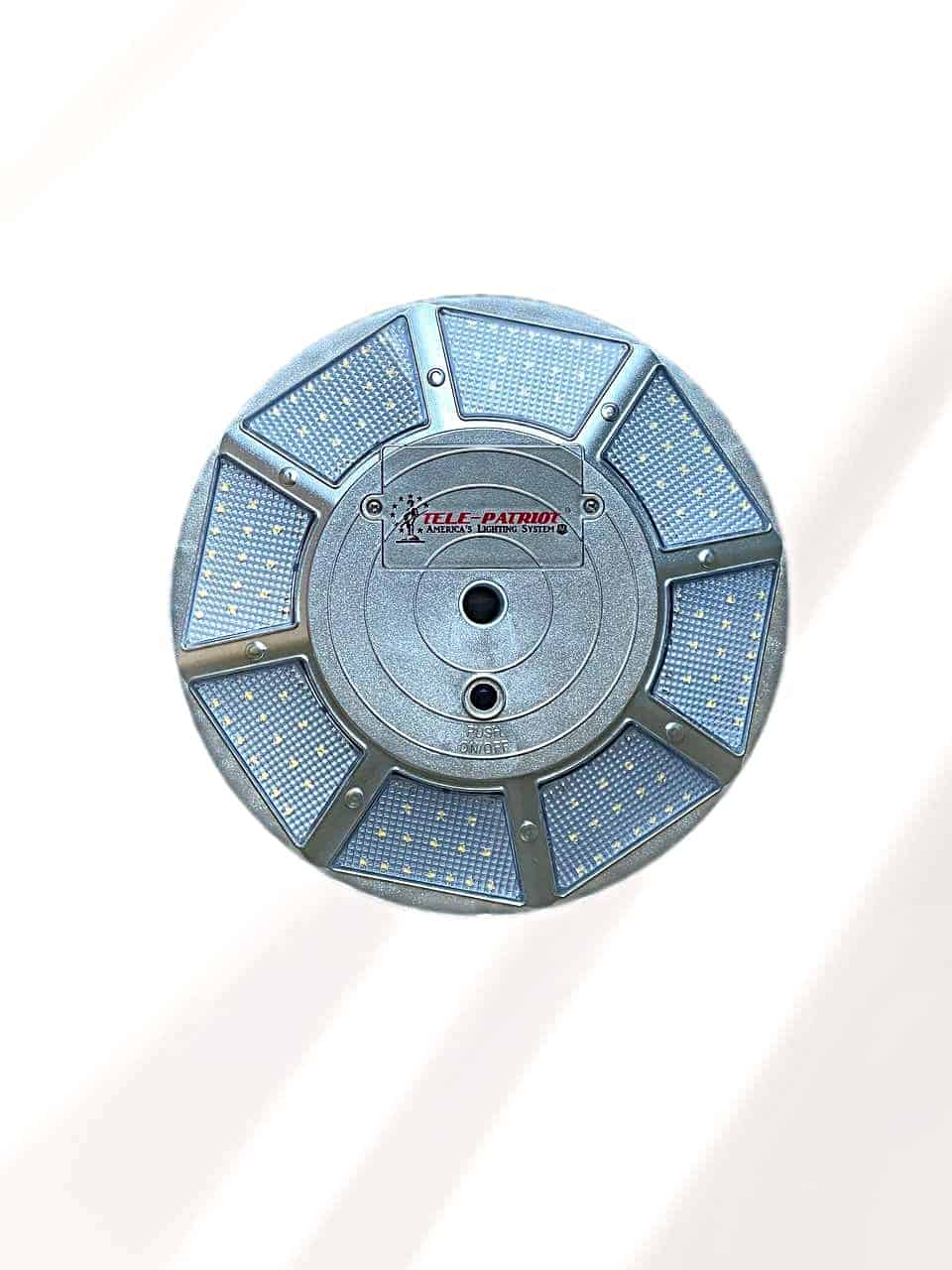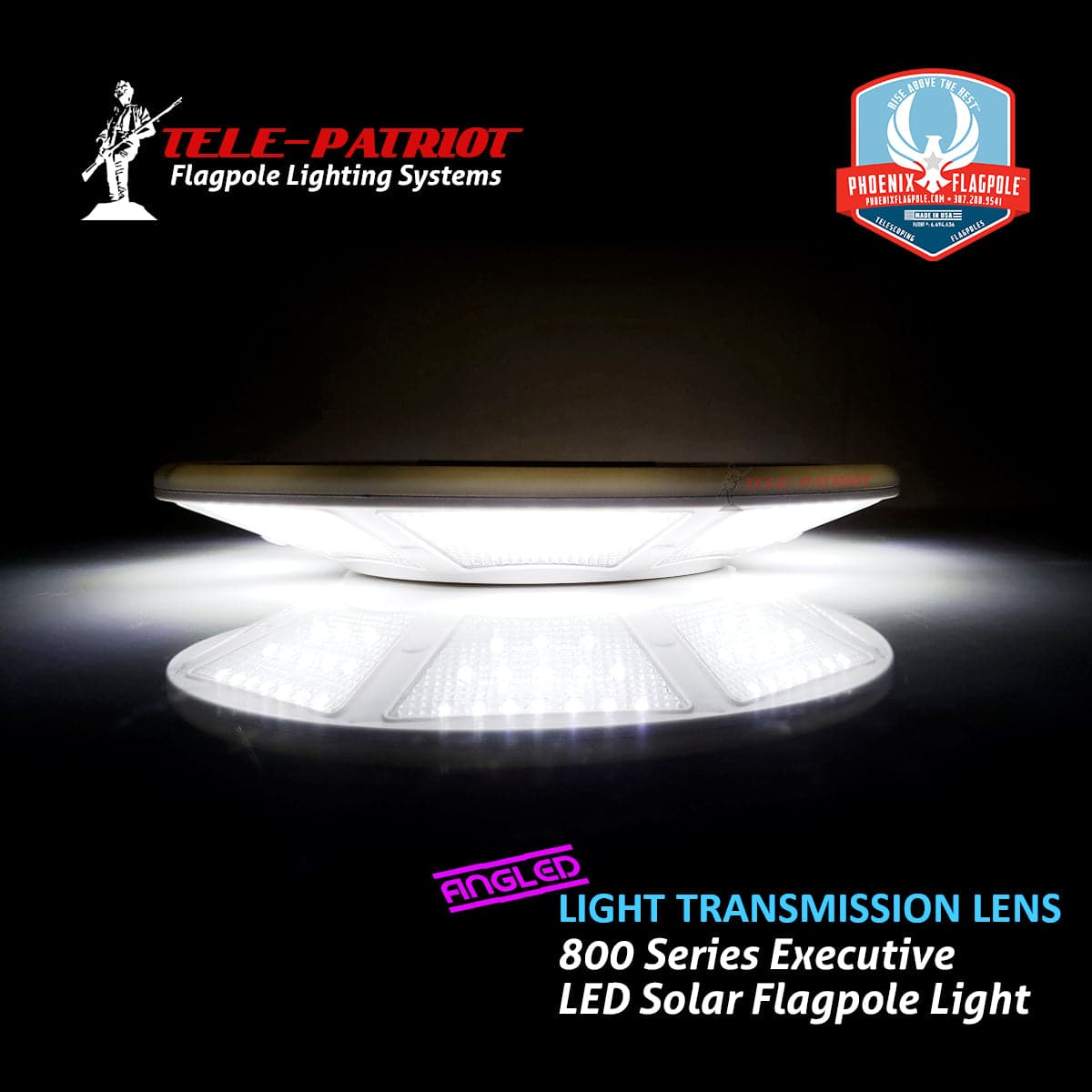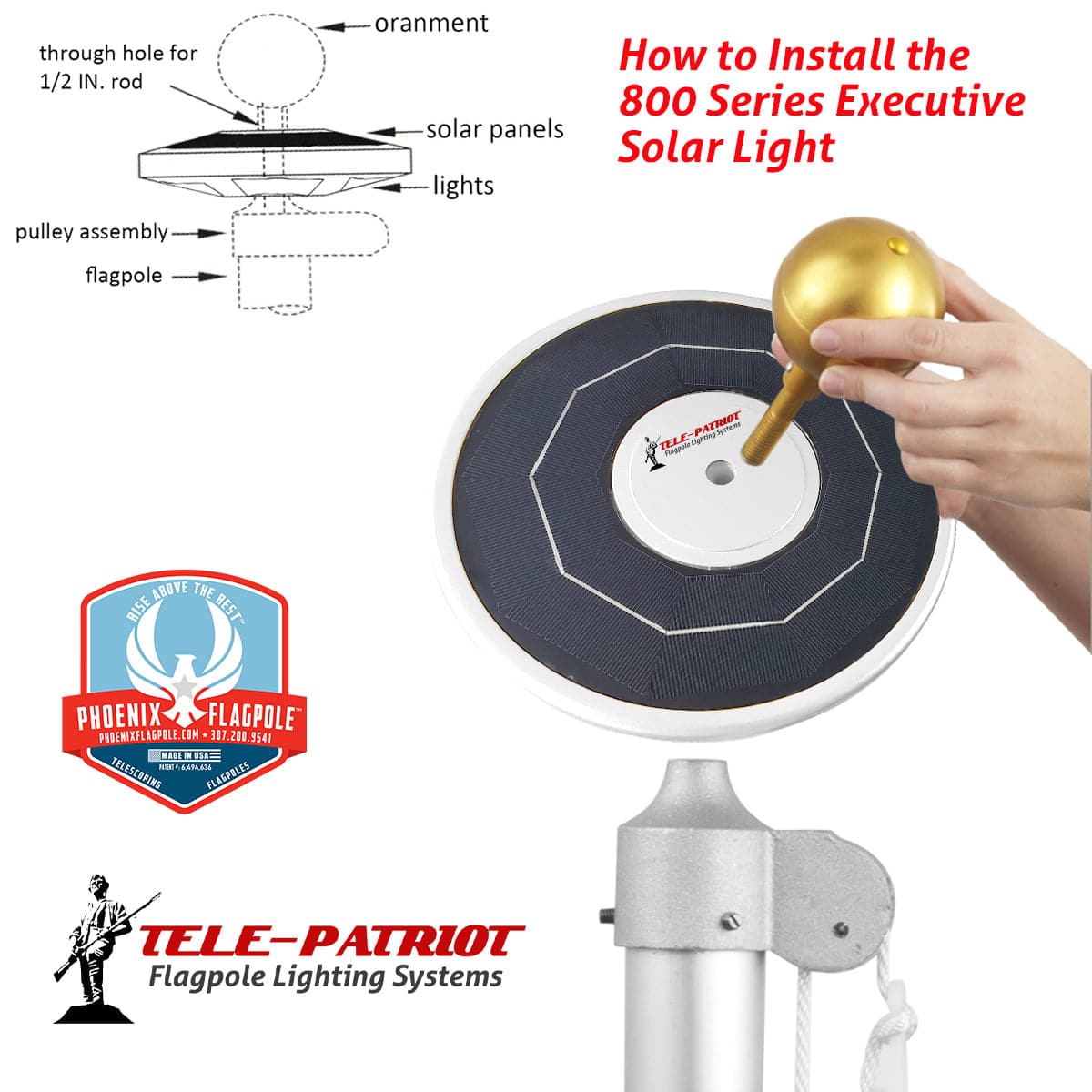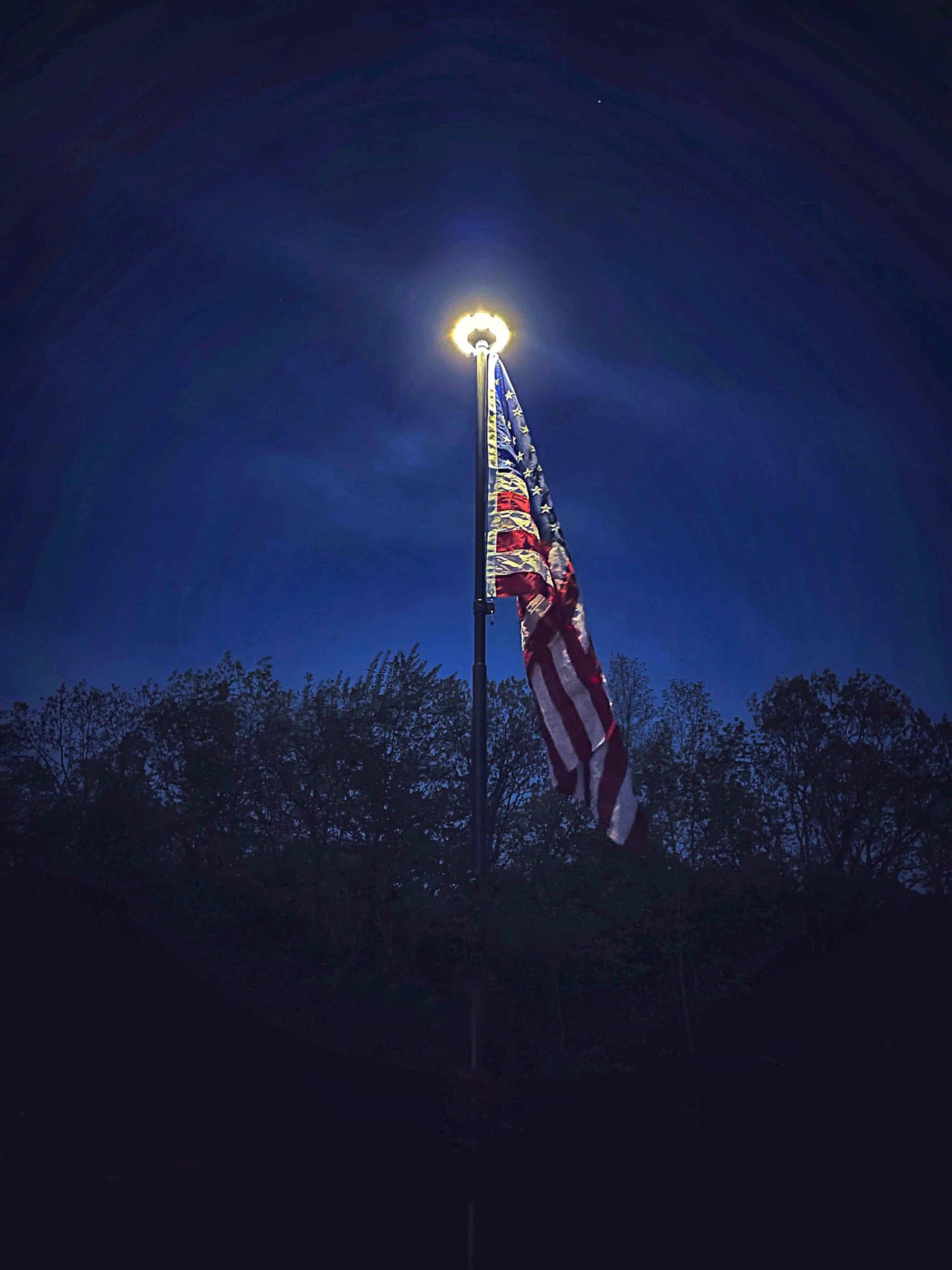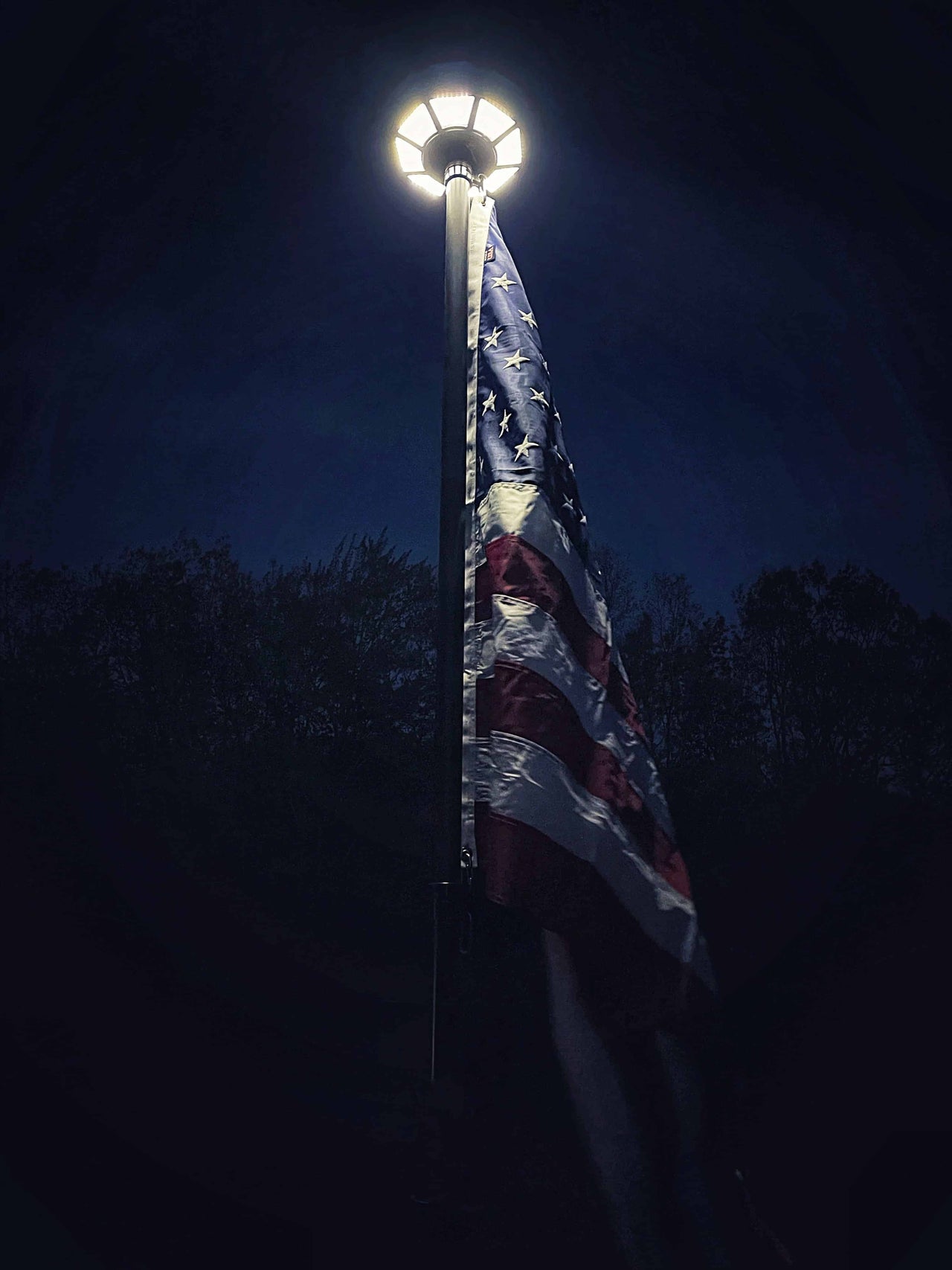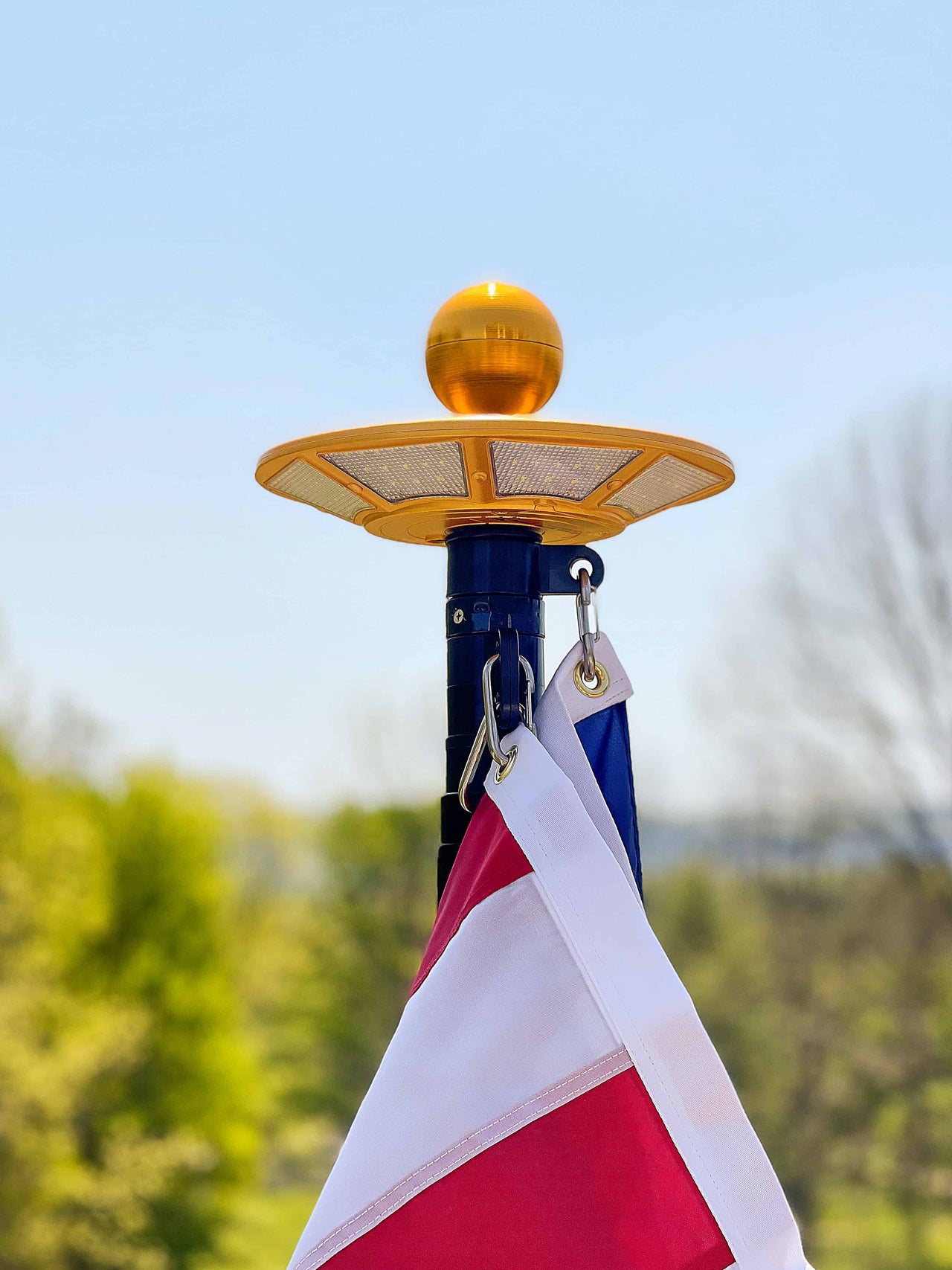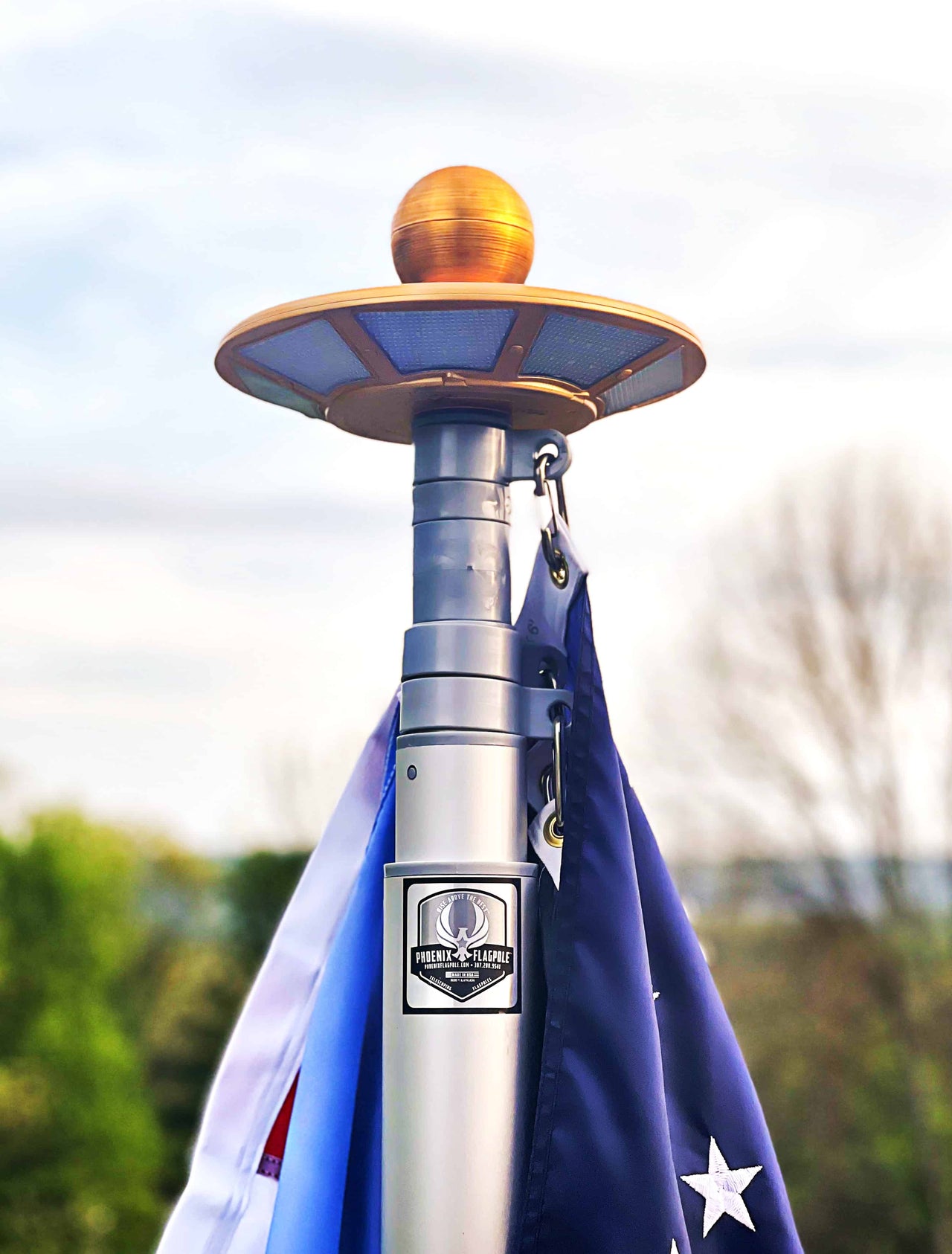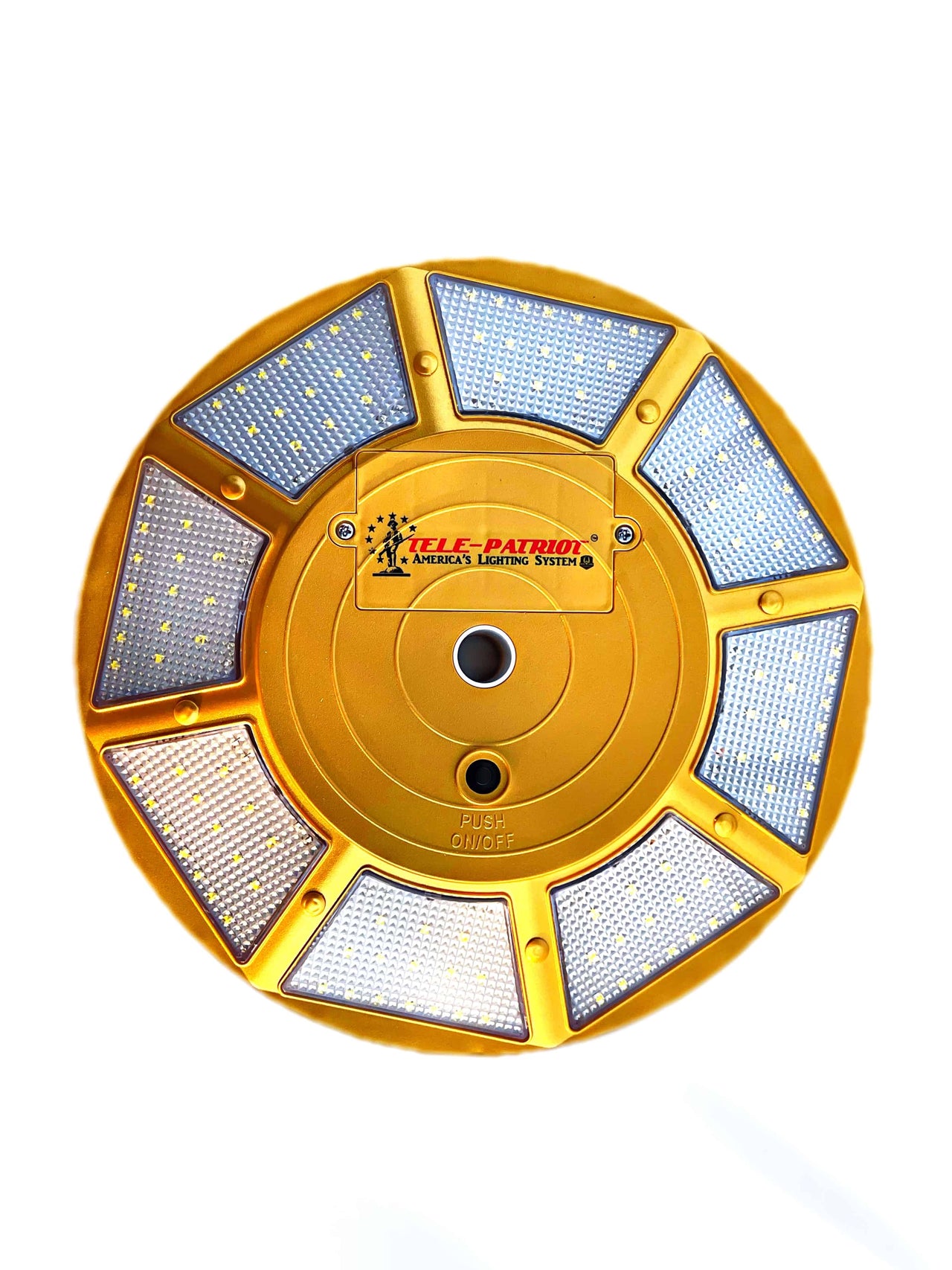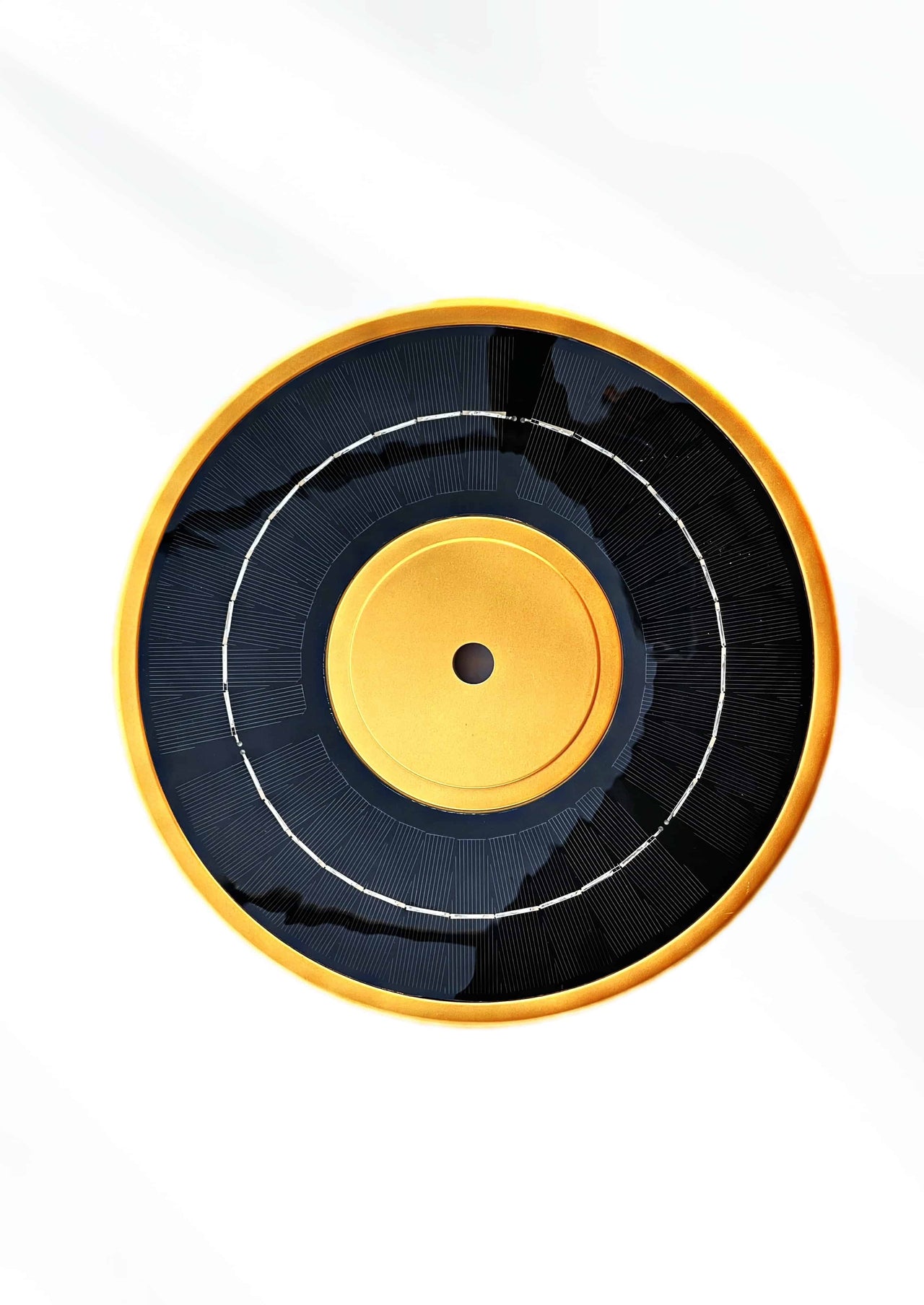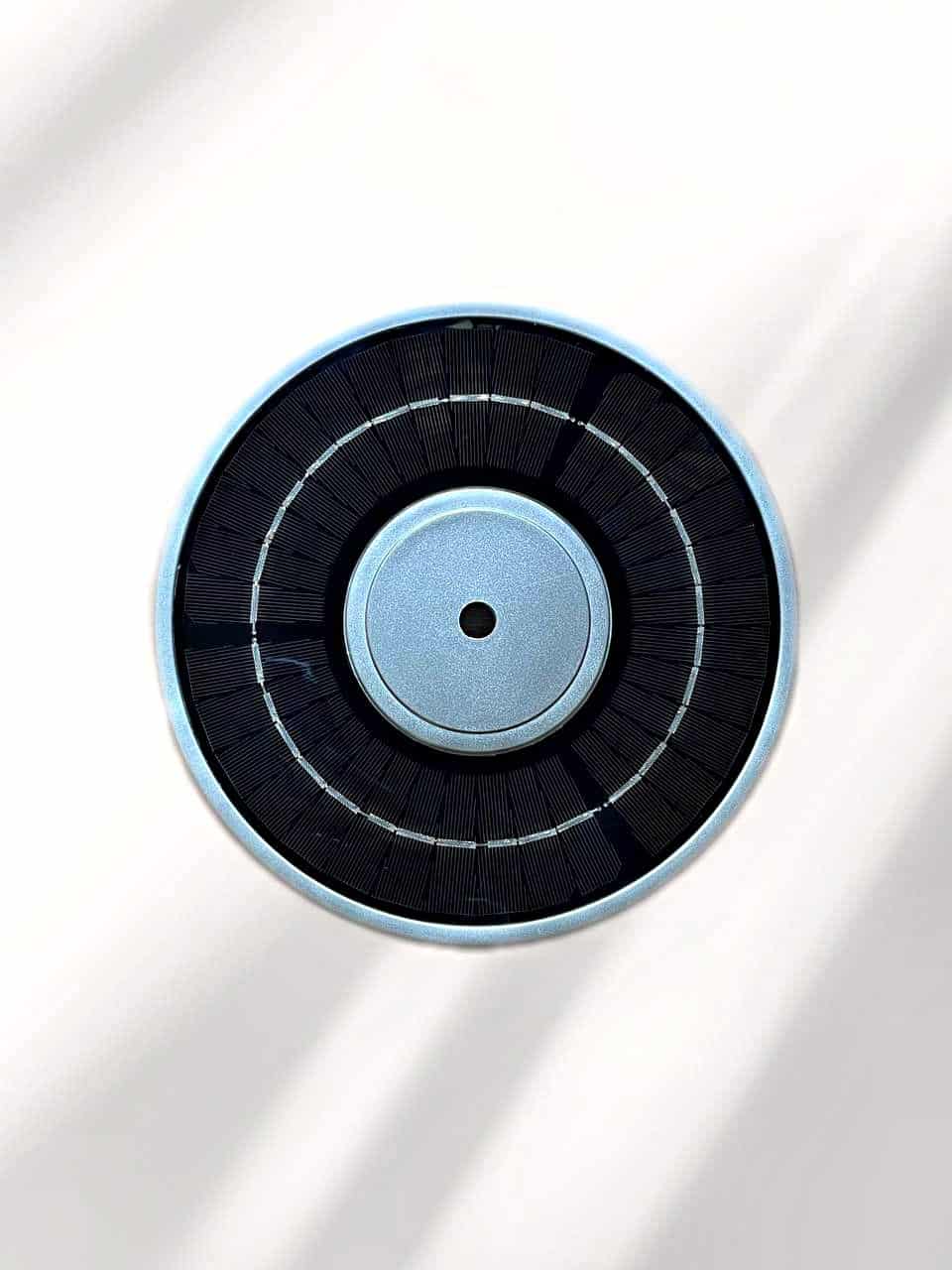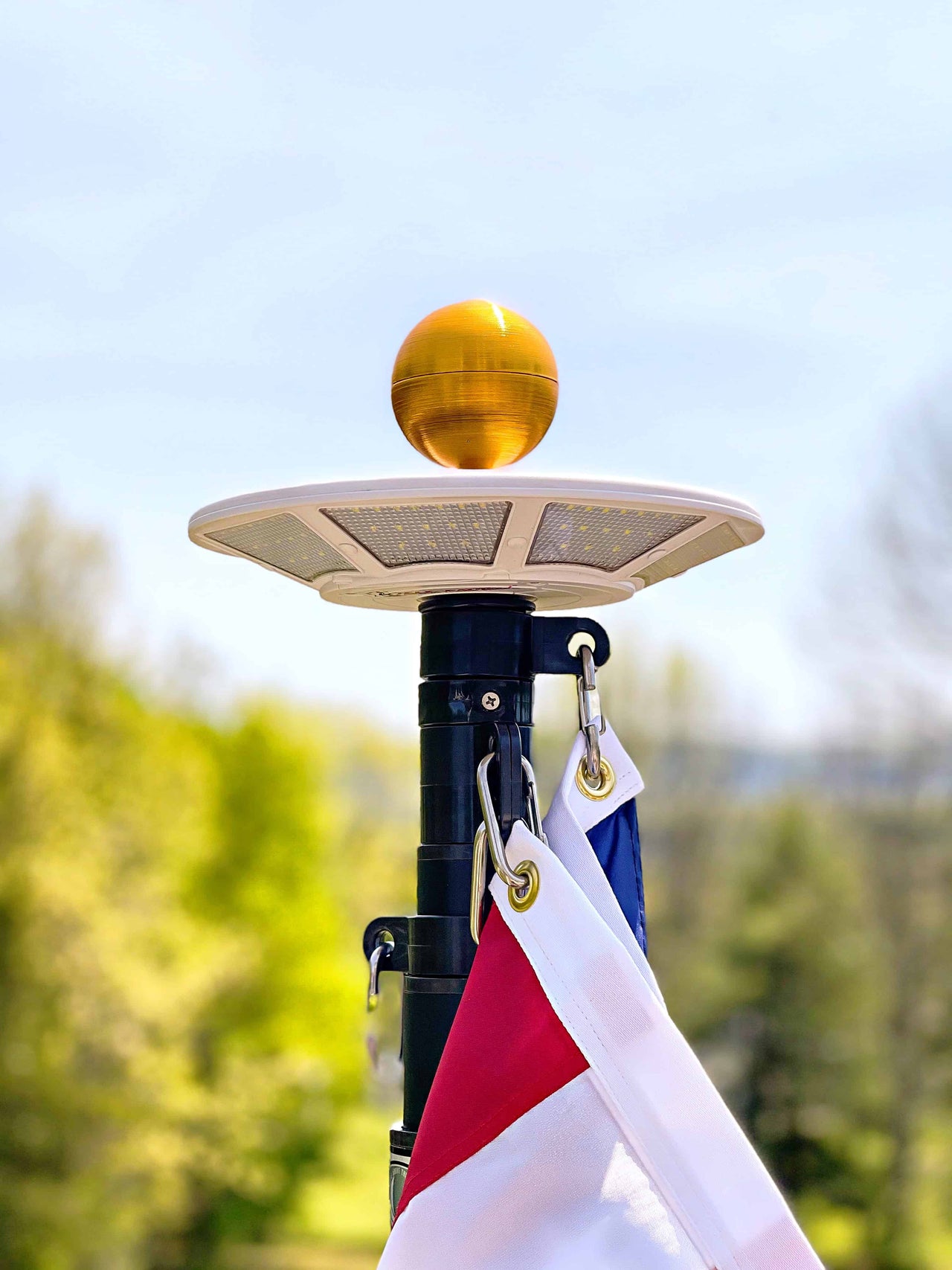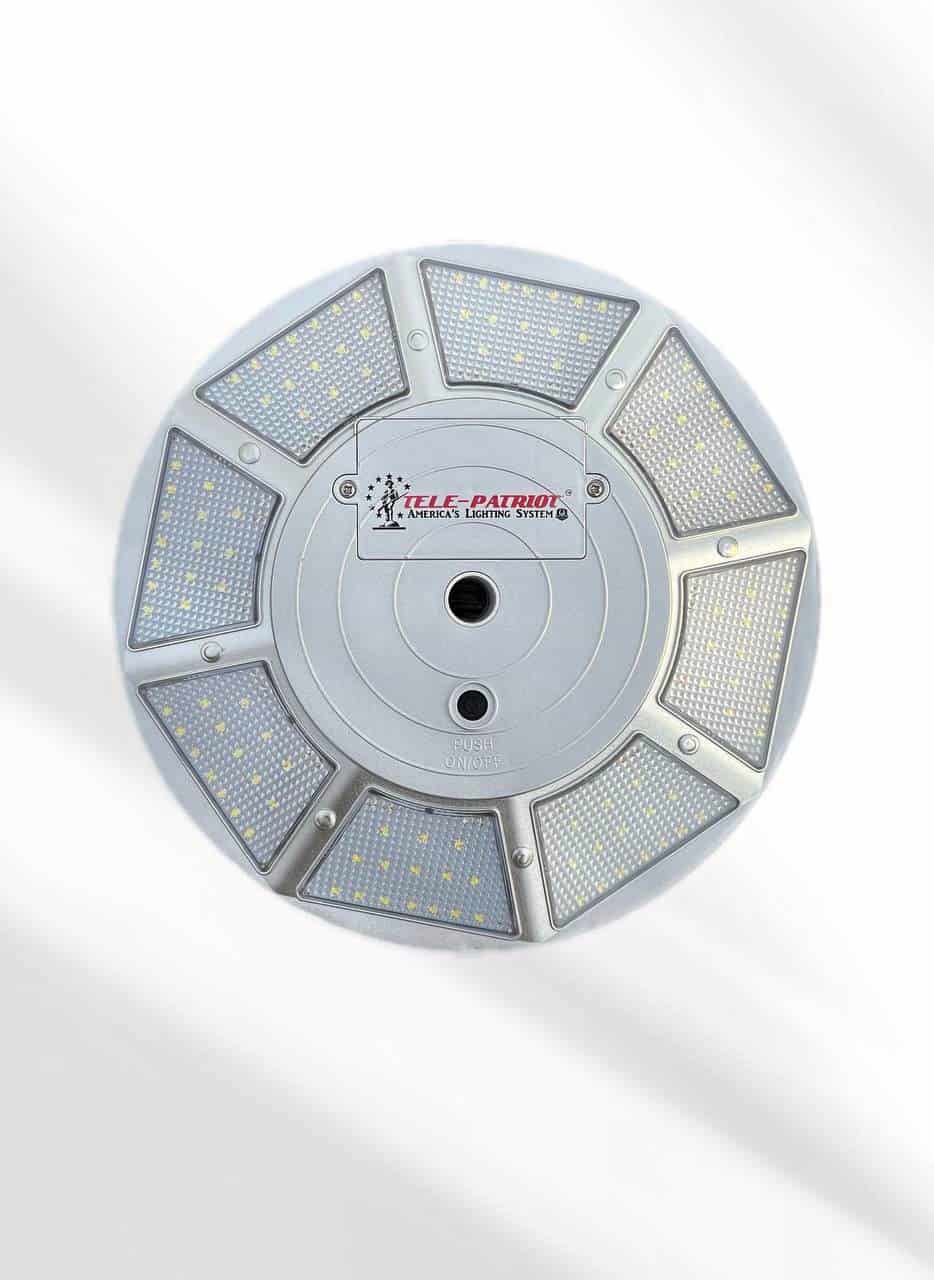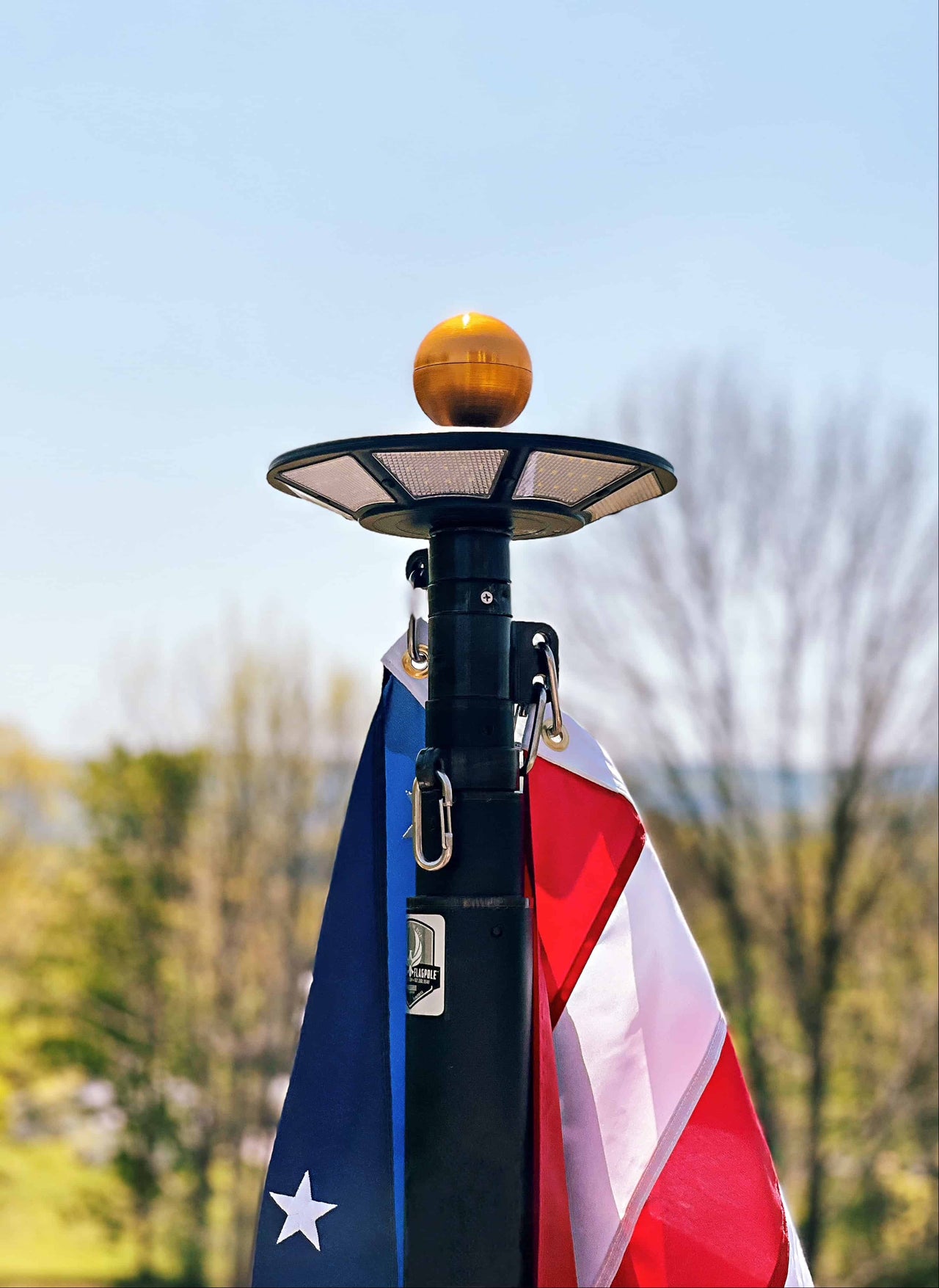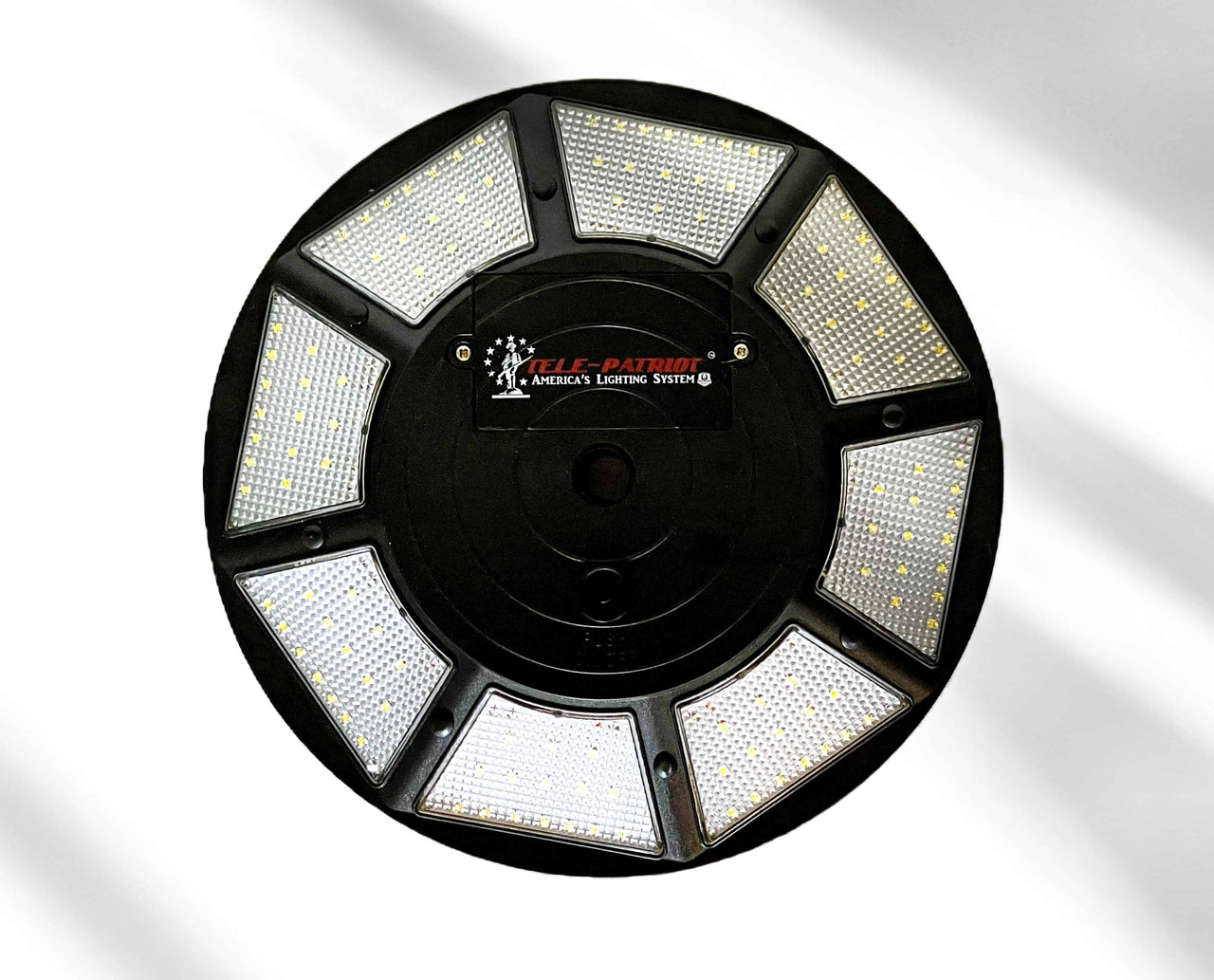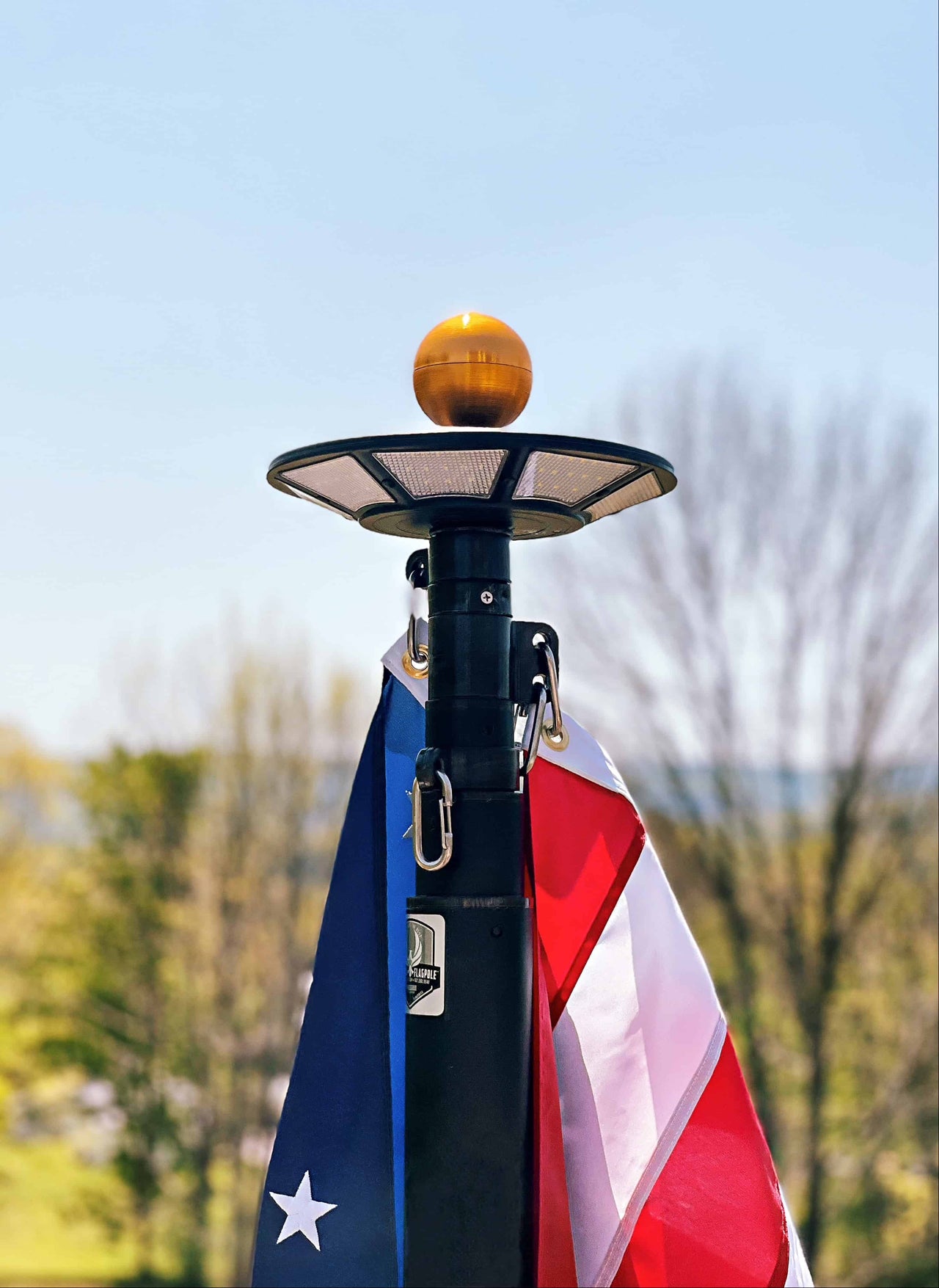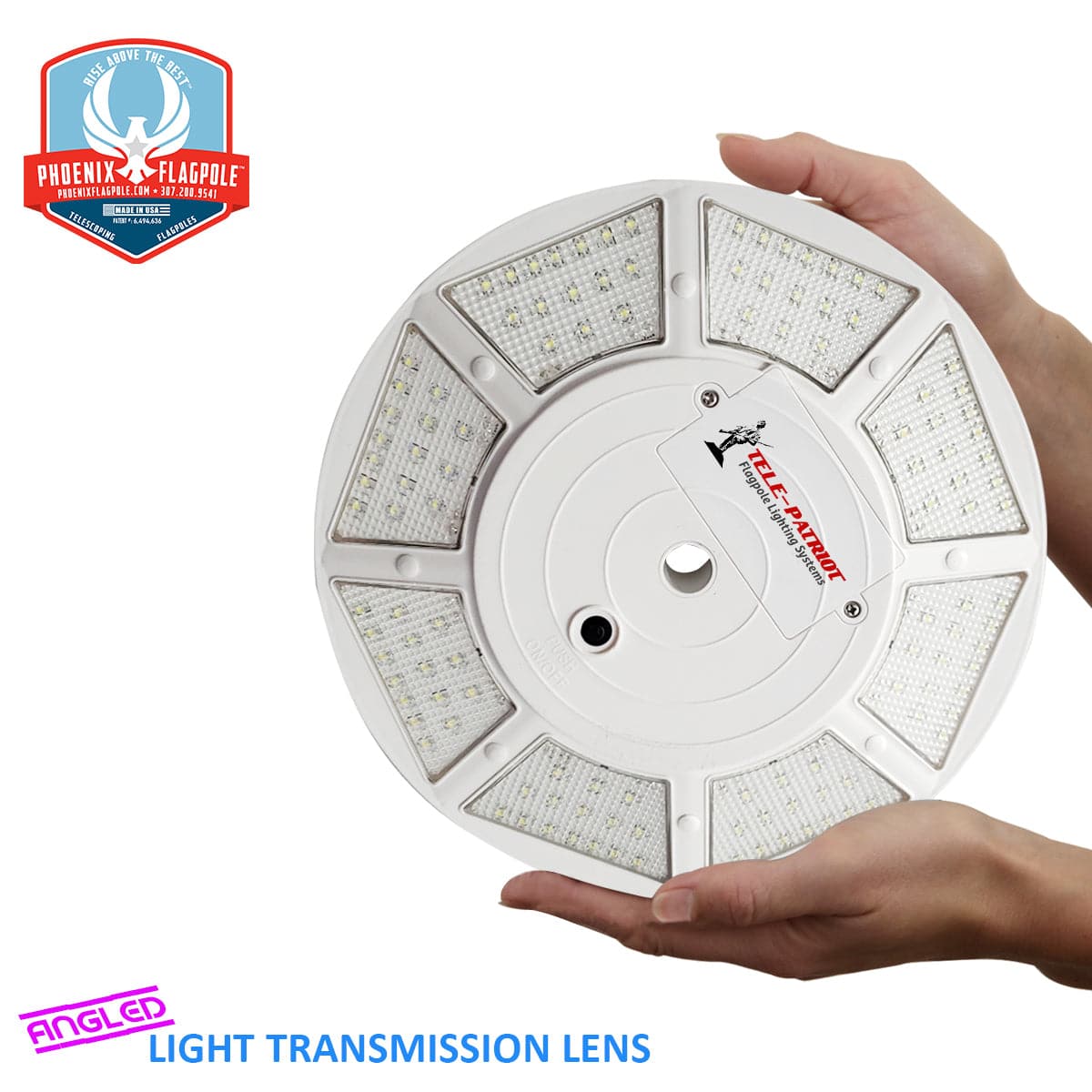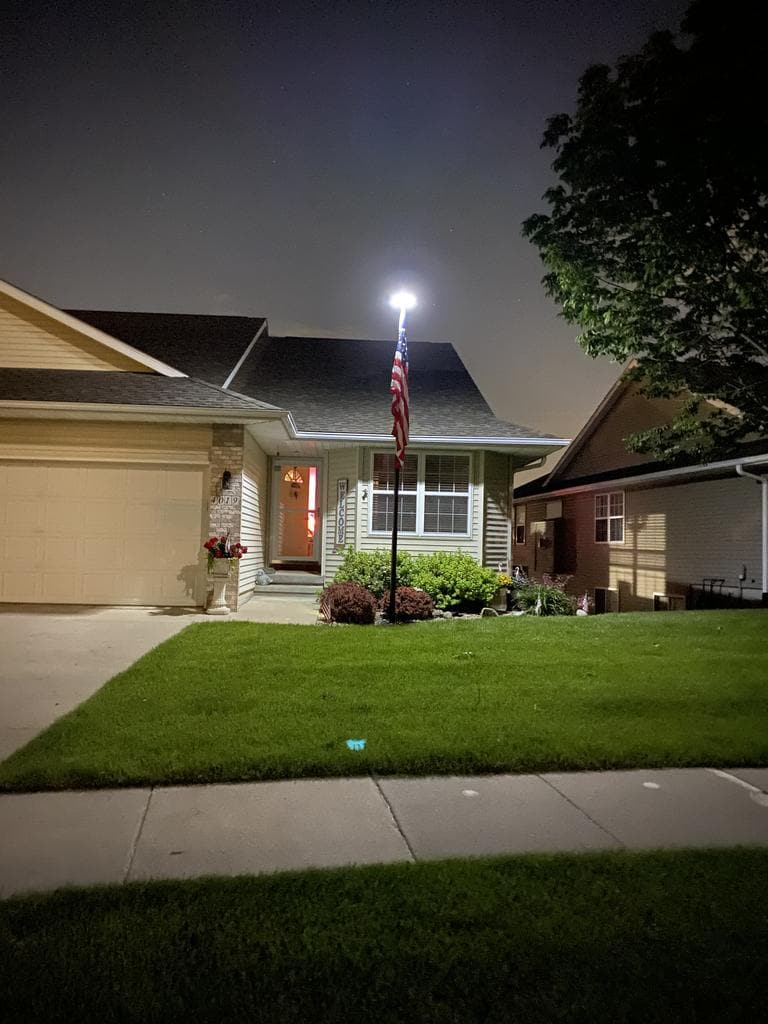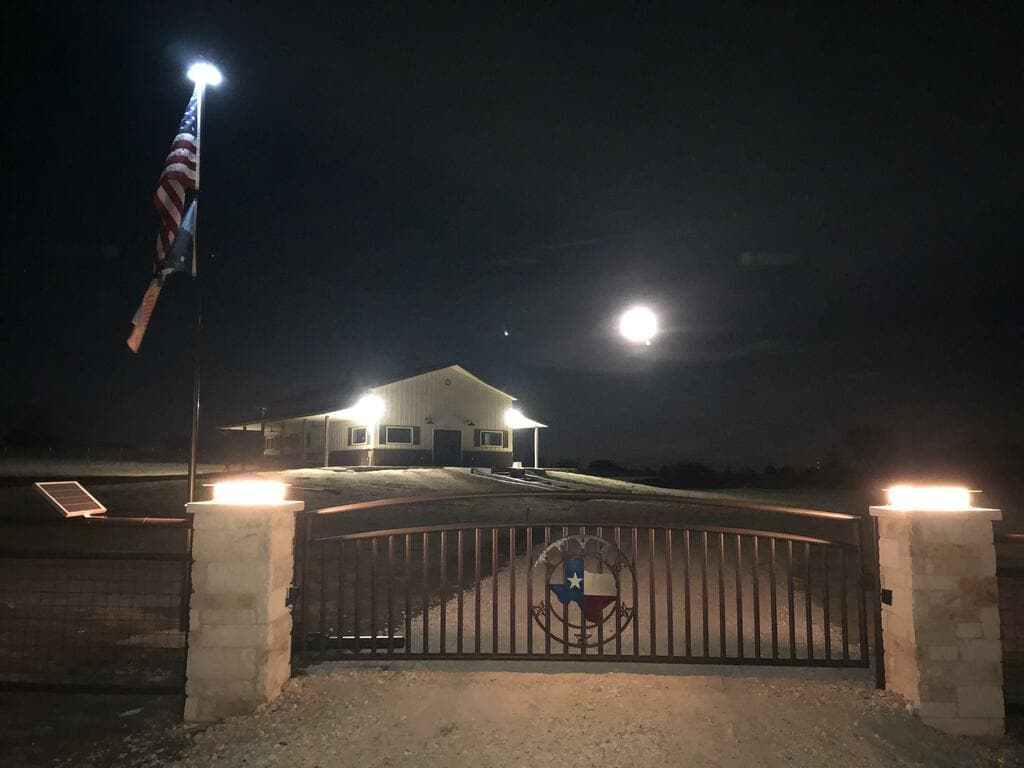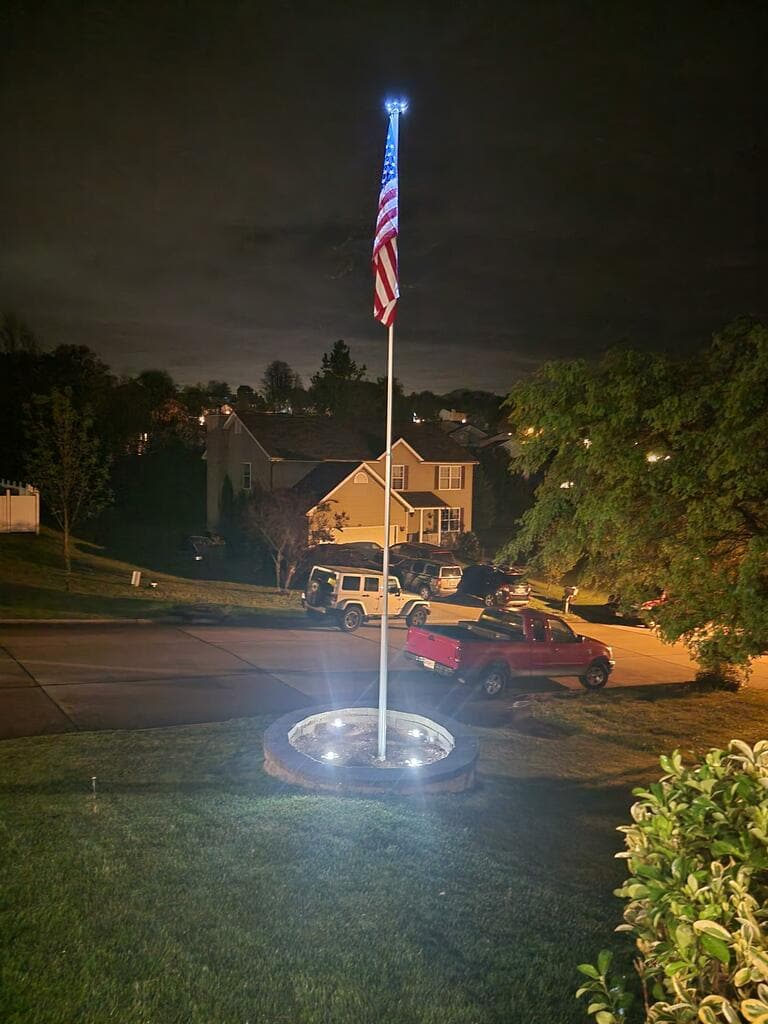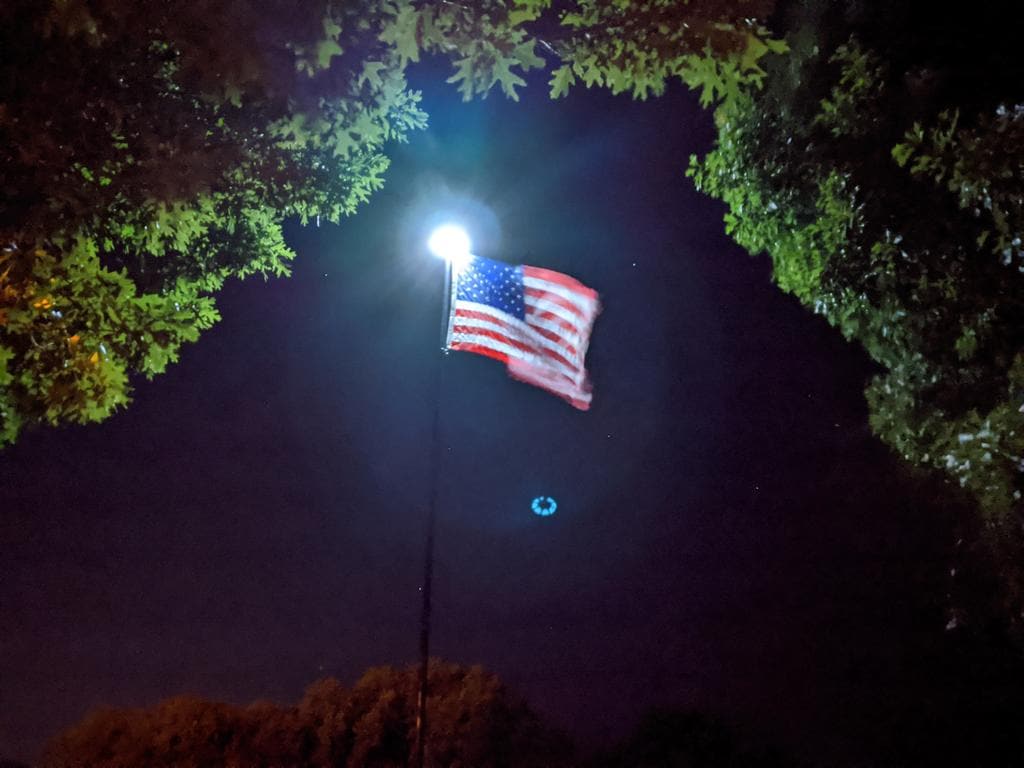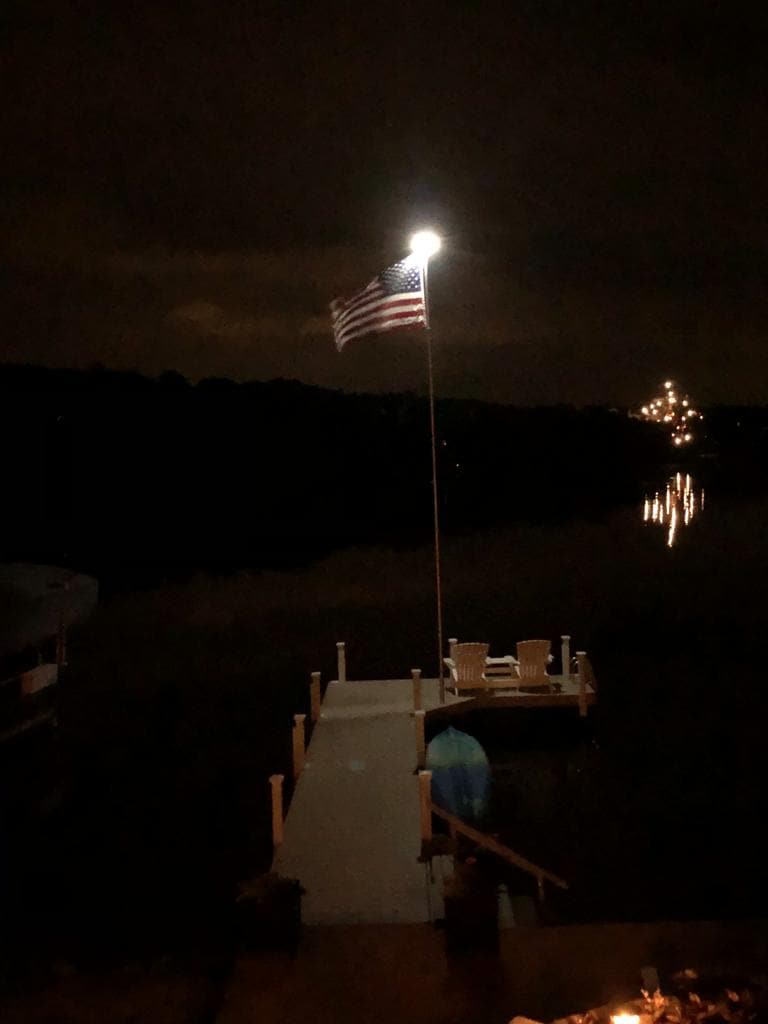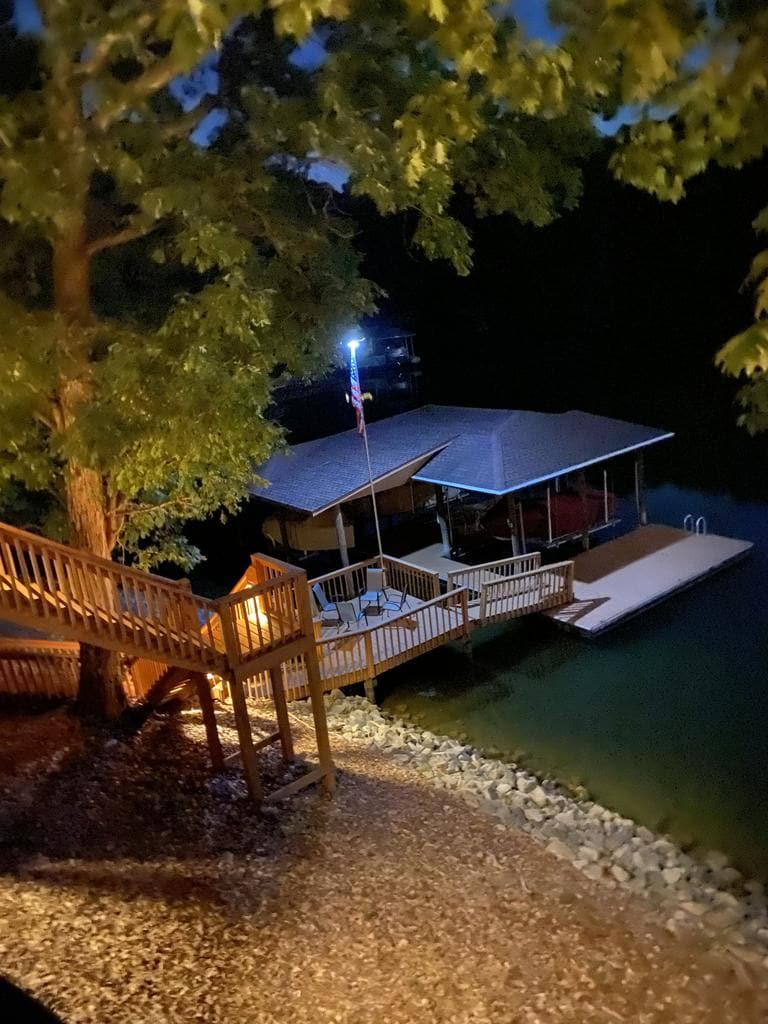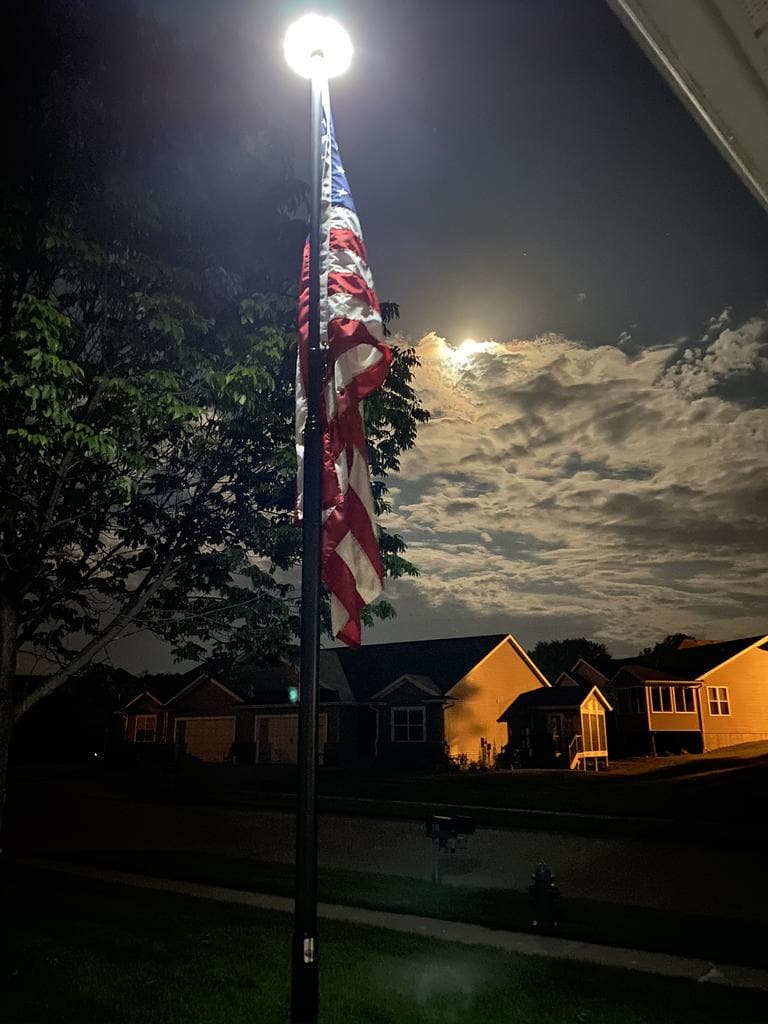 Flag pole
We have not been able to install our new pole. As we are having to remove the old one. I know we will love it and can not wait to put it up.
800 series flag pole light
Great product! No problems. Love the way it displays my flag at night. Have had some good comments from neighbors. Would highly recommend this light.
Excellent product
Very bright we'll made. Highly recommend.
Excellent product
Simple to install. Great strength and shipment was prompt.
Thank you, Rick
800 Series Led
The light is awesome! Very bright! Happy I purchased it!
Flagpole and flags enhance my property
I am so pleased with the Atlantic Flagpole products. The installation instructions were clear and easy to follow. The quality of the flagpole and flags is outstanding. Flying the United States flag and the flag of the United States Navy really enhances my property. I got them installed just prior to July 4th this year.
Night Time in Florida
Our new flag pole with the 800 series solar light is really worth the money. Our 'Old Glory' is lit til morning light as it should be. Worth the effort to install this solar light.
Fkagpole
We love it. It's sturdy and looks great on our front lawn
Shop Safe
State of the Art secure 256-bit encryption SSL protection keeps your shopping safe
365 Day Phoenix Home Trial
Industry Exclusive 100% Risk Free Money Back Guarantee
Forever Warranty
Worry free warranty for as long as you own your Phoenix Flagpole
Made in USA
American Engineering. American Aluminum. American Made.