Gold Ball for Flagpole Topper
Size
3in
4in Commercial Grade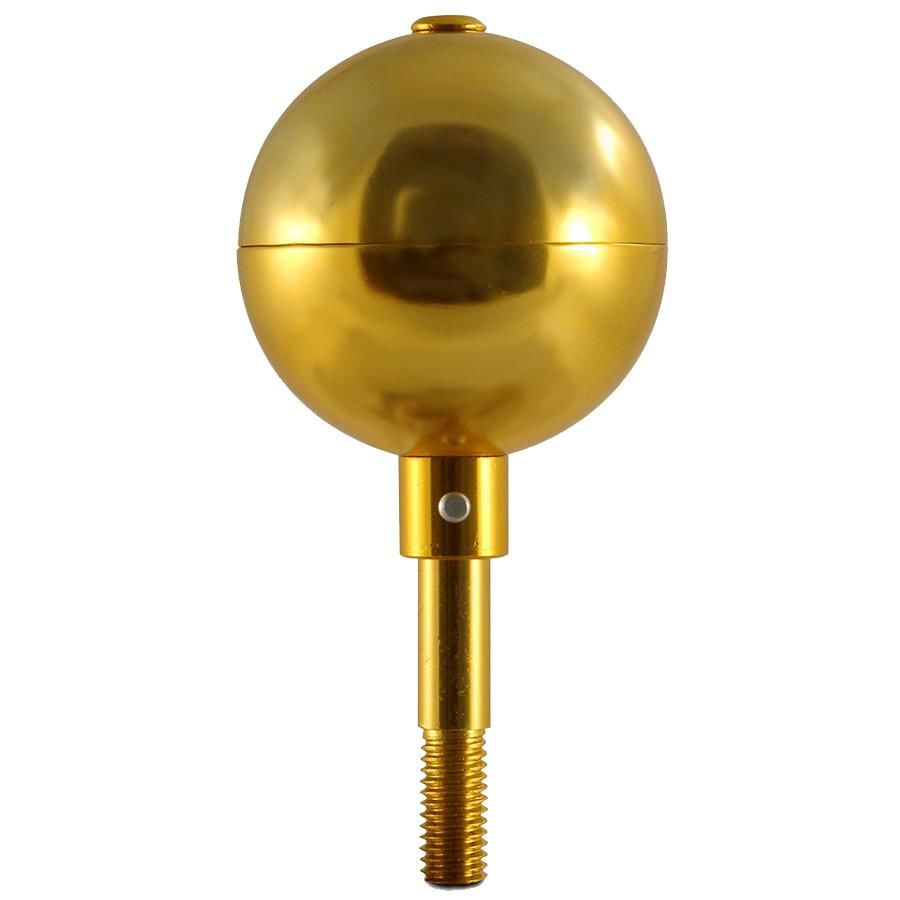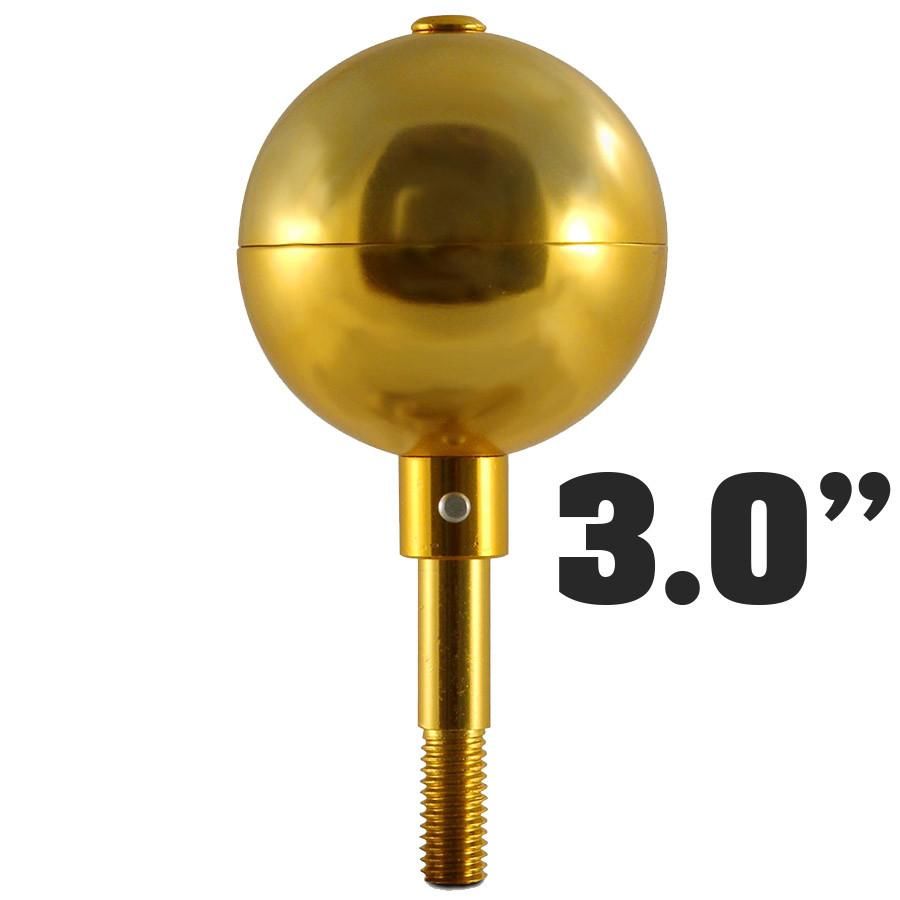 Gold flagpole ball
Good quality ball. Great design..
Nice flagpole
A couple things that people should know. The description on the webpage says the pole comes with expanding foam to hold the ground tube in place. When I received the pole it didn't come with that and the instructions said you need 240 lbs of cement (4 60lbs bags or 3 80lb bags). I bought 4 60lb bags, but I only needed 2. I dug the hole 28" deep and 14" in diameter like the instructions said too. I put 1 50lb bag of pea gravel in the bottom (per the instructions) and 2 bags of cement filled the hole to within about 3" of the top. The description also says the pole comes with an anti theft device. This device is a heavy duty pipe clamp. It would keep someone from walking up to the pole and pulling it out of the ground, but there is nothing to keep someone from using a wrench to loosen the pipe clamp and taking the pole.
The pole comes with the double connector ring hanging on the pole. The instructions say you have to push that connector onto the pole. You have to pull it open and squeeze it onto the pole. It wasn't hard to do, but I almost pinched my fingers in it when I got it on. In my opinion the pole should be shipped with that ring already on the pole.
Over all the pole was easy to install except for digging the hole with a post hole digger. If you have rocky soil you would want an auger or if you have to use a post hole digger you would want a digging bar too.
The pole looks nice and I am happy with it. I would recommend it.
Gold Ball for Flagpole Topper
Very good service
Very good customer service. Maybe a bit slow but very well done.
Thanks for the e-mails.I'm behind schedule and waiting for a good windy day to take a good photo. Everything worked out great and the new double harness
went on with no trouble. Great service. Will get back to you soon. Jim Quigley
Light
The Remote for the top mounted Solar Light doesn't work.
Gold ball
Was expecting a more solid feeling ball. Reminded me of a Christmas ornament
Shop Safe
State-of-the-art secure 256-bit encryption SSL protection ensures your shopping experience is safe.
365 Day Phoenix Home Trial
Enjoy our industry-exclusive 100% risk-free money-back guarantee.
Forever Warranty
Worry free warranty for as long as you own your Phoenix Flagpole
Made in USA
American Engineering. American Aluminum. American Made.