Flagpole Top Mount - Porch Mount - Dock Mount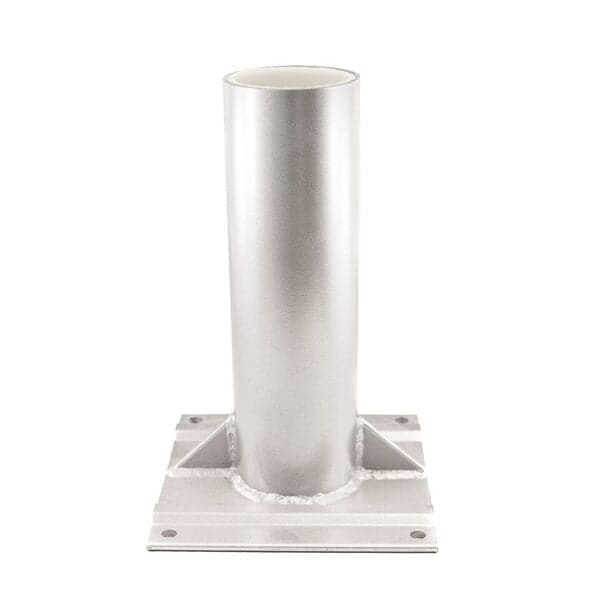 Flagpole Top Mount - Porch Mount - Dock Mount
Still waiting on Bethany to send address for return of two of the six flagpole mounts I purchased. Everything is great, but for us the side mounts work much better with our twin poles.
Awesome Product!
This system is so easy to install and the quality it excellent.
Perfect for my application!
My particular position or flagpole location required a hybrid support sleeve and concrete pour. Once my project is complete I will be providing a thorough review and explanation of this unique project.
Very very busy still have not got around to putting it up but as far as inspecting the product I like what I see and hope that it will perform as advertised I am talking about my flag pole and all the products I have purchased from you
Works Perfectly
I poured an 8' round concrete circle in the front yard and secured the Top Mount with long J bolts in the wet cement. Looks great, works great. I highly recommend it.
Dock flagpole
We love our flagpole! We've mounted it on our very windy dock and it's beautiful. We installed a fiberglass stabilizer and used the sleeve inside the dock mount because it's a 15 footer and smaller in diameter. It's perfect. Thanks for all your information and your wonderful product.
Kathryn Edstrom
Proud to be an American!!!
Love the flagpole! Proudly display my flags!!
God Bless America!!
Deck mount flag pole holder
This one exceeded all my expectations!
Flagpole Top Mount - Porch Mount - Dock Mount
Shop Safe
State-of-the-art secure 256-bit encryption SSL protection ensures your shopping experience is safe.
365 Day Phoenix Home Trial
Enjoy our industry-exclusive 100% risk-free money-back guarantee.
Forever Warranty
Worry free warranty for as long as you own your Phoenix Flagpole
Made in USA
American Engineering. American Aluminum. American Made.