Skip Bedell July 4th Telescoping Flagpole Package- 20' Black Bronze
$897.00
$1,872.91
-53% OFF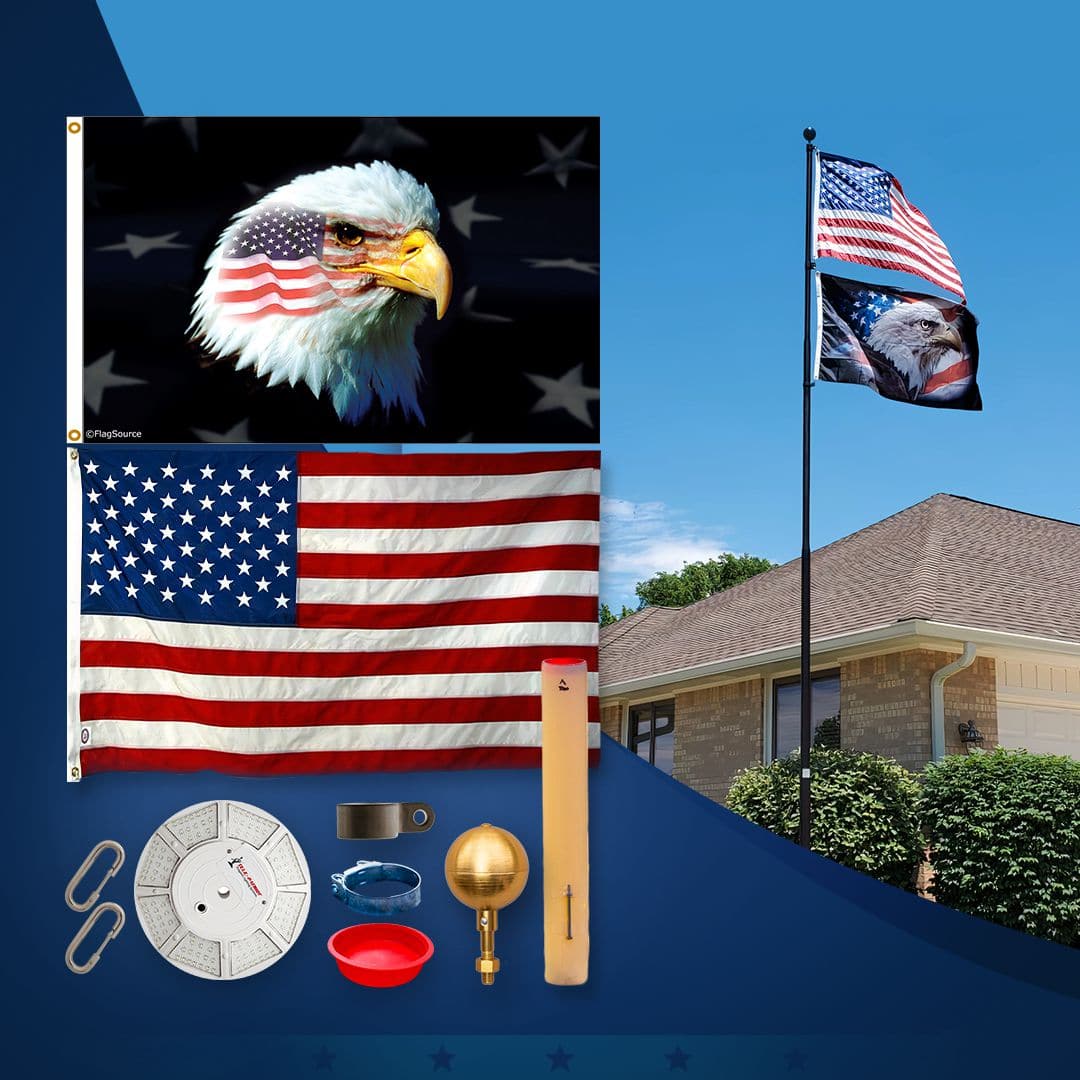 Very Happy with the product
Great Looking Product
I have researched and compared many flagpole companies over several months before purchasing from your company. I am a United States Navy Veteran. I live in a senior community, where several patriots fly the American flag proudly everyday. I truly love this flagpole and solar light. I am proud to have Old Glory Flying high in my yard. The compliments from my neighbors and friends are amazing. I could not be happier with my decision, to find a high quality product made in the USA. I highly recommend Atlantic Flagpole.
Telescoping Flagpole with American Flag, an Eagle Flag and Solar Light
I couldn't be happier with my new flagpole set up. It was easy to install and easy to telescope. And the product is high quality USA made. What a nice contrast to the inferior products that continue to be imported into our country.

It makes me proud to stand back and watch "Old Glory" waving in the wind!
Skip Bedell July 4th Telescoping Flagpole Package- 20' Black Bronze
I love my new flag pole. Some of my golf buddies are getting one. Thank you.
Sorry I can.t give a review now.. I purchased it for a Christmas present.
Thank you for the work you do and for keeping your company in the United States.
5 ⭐️Stars⭐️ For Ole Glory
Love our pole and flag! The solar light is great! We got our KC Chief flag up and it looks great!!
Thank you Bethany for going the 2nd mile for me and finding the last light bronze pole!!! ⭐️⭐️⭐️⭐️🐴
Shop Safe
State-of-the-art secure 256-bit encryption SSL protection ensures your shopping experience is safe.
365 Day Phoenix Home Trial
Enjoy our industry-exclusive 100% risk-free money-back guarantee.
Forever Warranty
Worry free warranty for as long as you own your Phoenix Flagpole
Made in USA
American Engineering. American Aluminum. American Made.