Skip Bedell July 4th Telescoping Flagpole Package - 25' Sliver
$997.00
$1,872.91
-47% OFF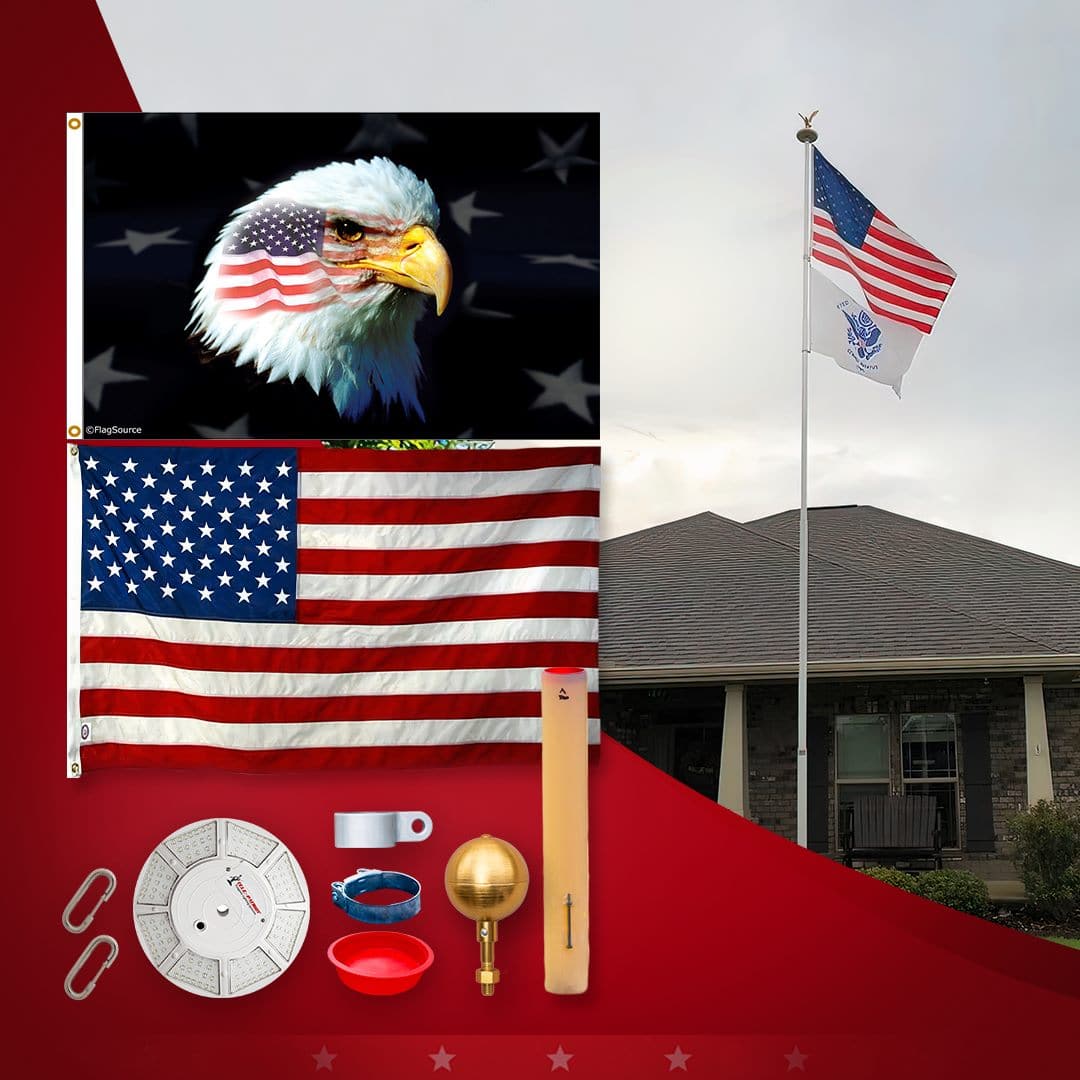 Great product and great customer service
Skip Bedell July 4th Telescoping Flagpole Package - 25' Sliver
Looks great have had many good comments
25' Flagpole
Excellent product and very easy to assemble. No complaints!
Like my flag
Easy to install. 4and half bags quick Crete for 16/28 hole. Solar light looks like a flying saucer. On a new moon , standing under pole, at 10pm flag just like any rag. This was after 2 full days in the sun. Light does not any to flag. 4 rating just because of light
Shop Safe
State-of-the-art secure 256-bit encryption SSL protection ensures your shopping experience is safe.
365 Day Phoenix Home Trial
Enjoy our industry-exclusive 100% risk-free money-back guarantee.
Forever Warranty
Worry free warranty for as long as you own your Phoenix Flagpole
Made in USA
American Engineering. American Aluminum. American Made.