11 POW/MIA Flag DURAFLIGHT
Sides
Single Sided 3x5
Double Sided 3x5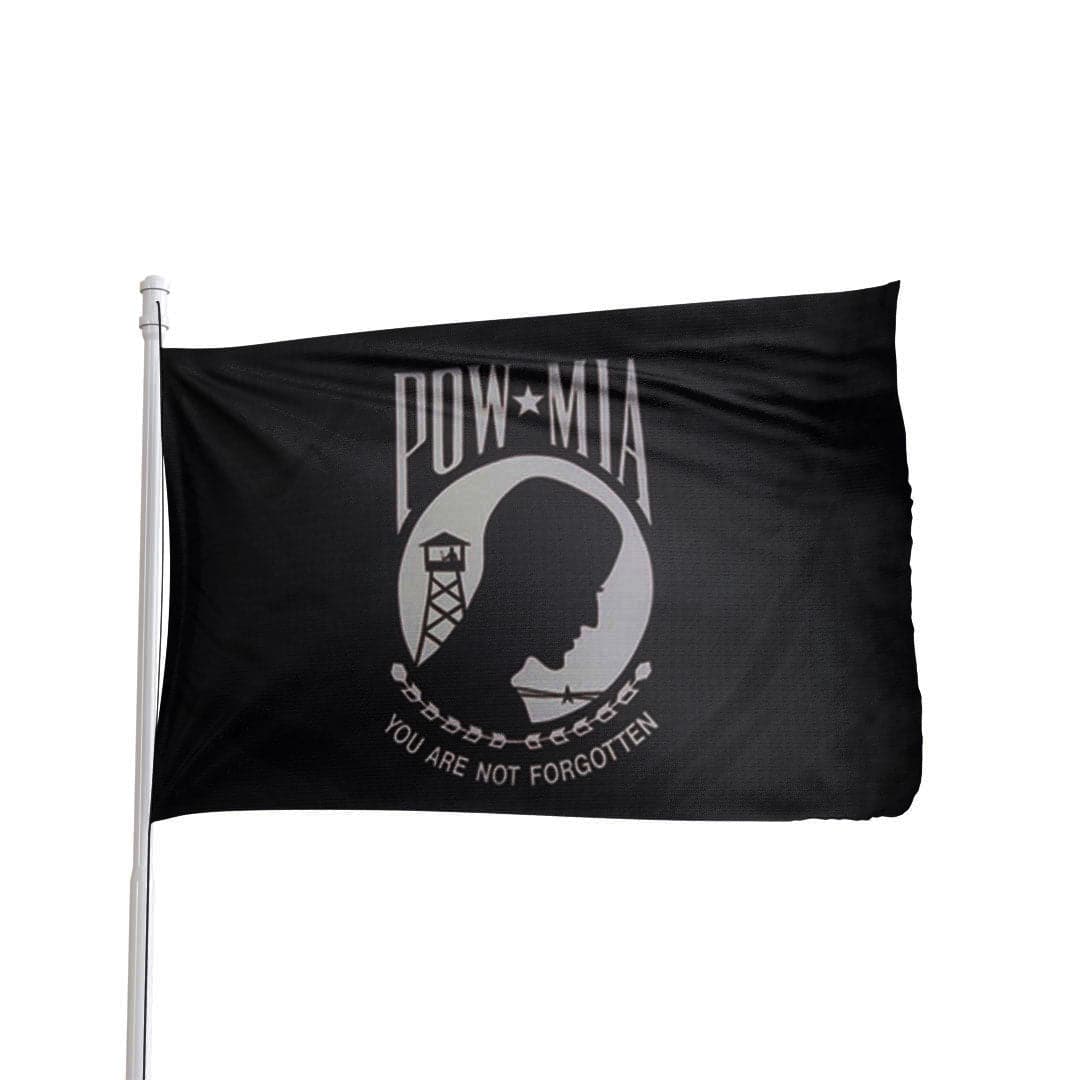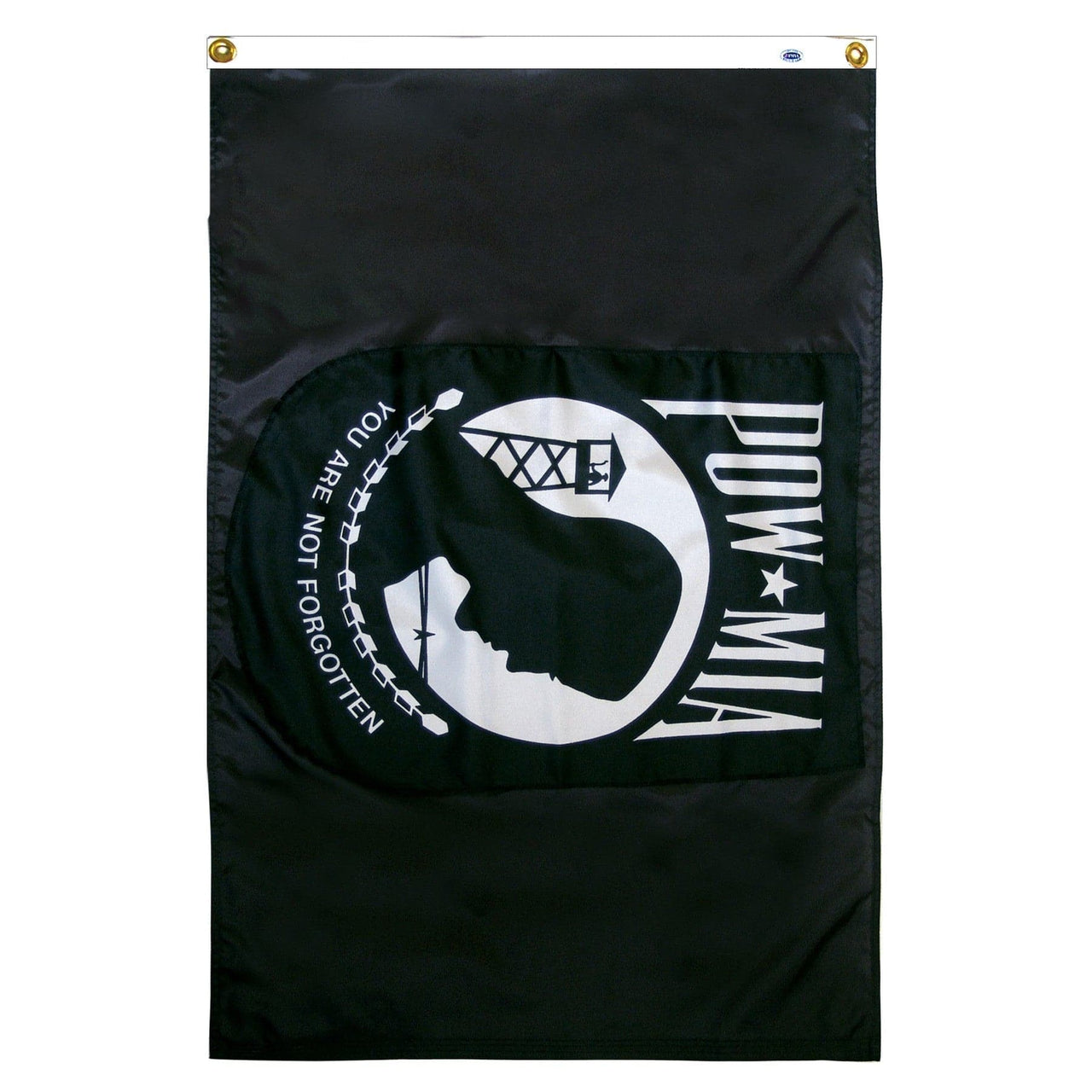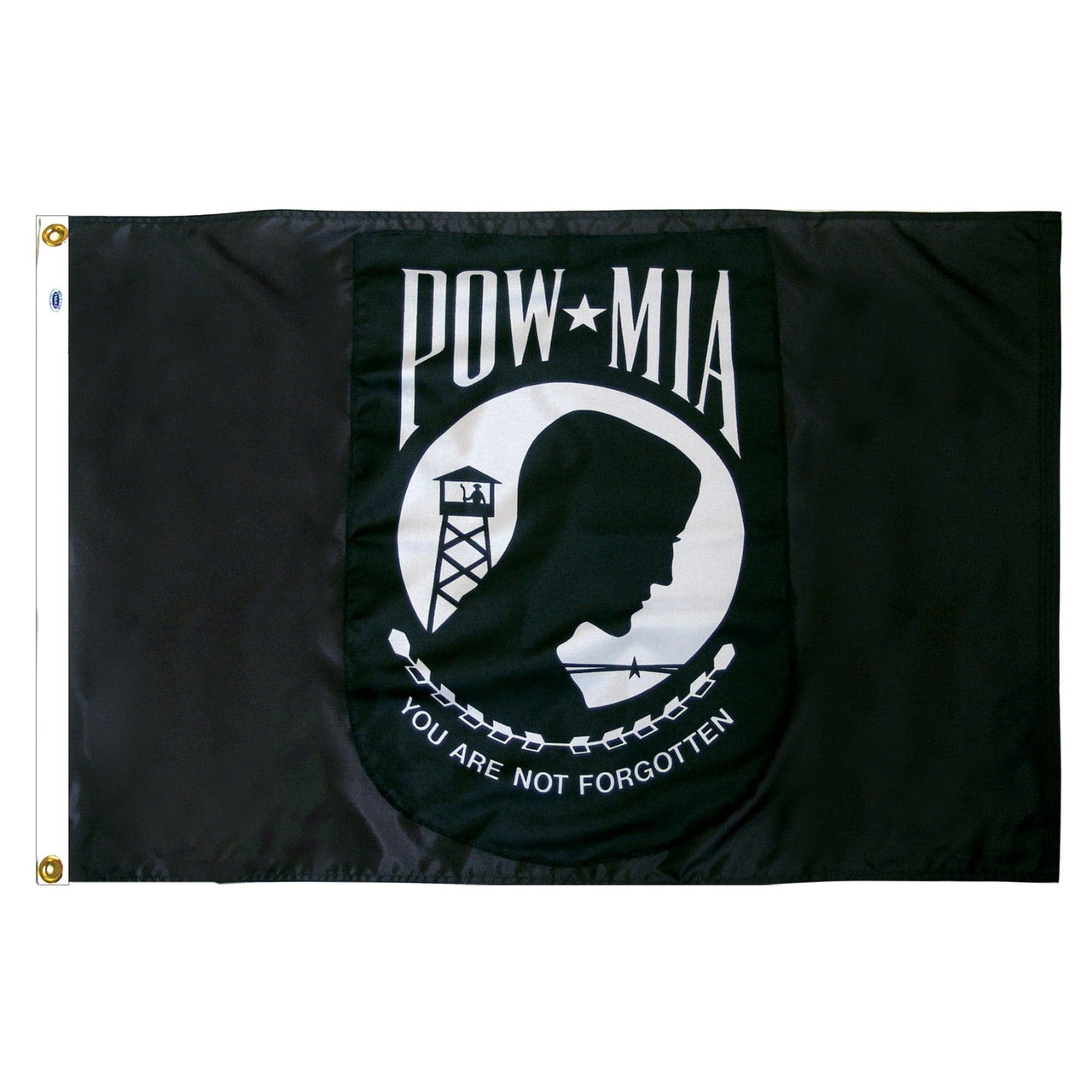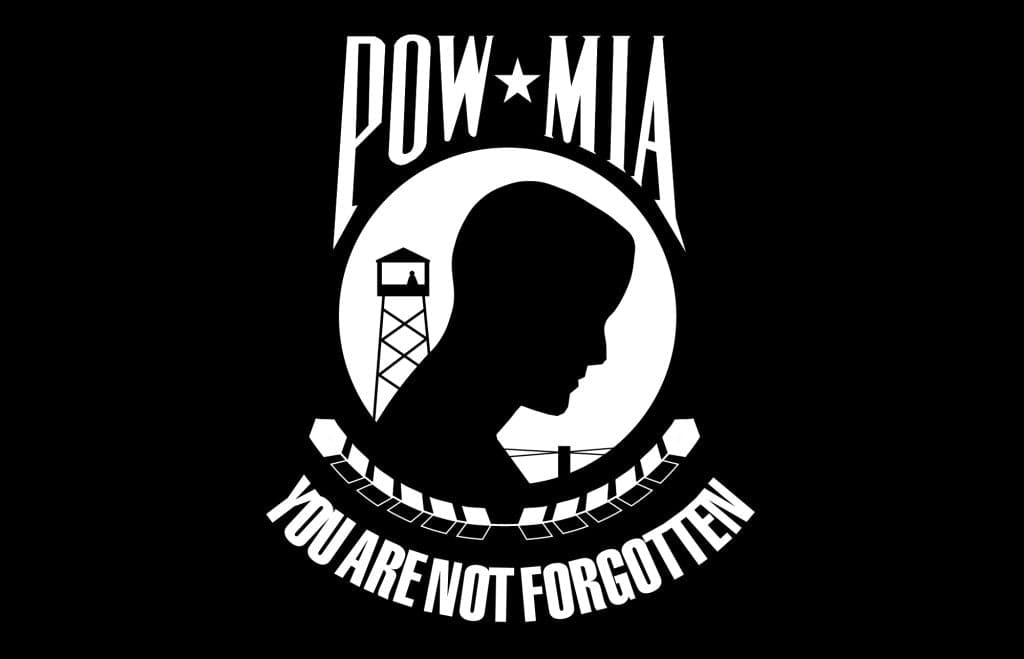 Love the POW-MIA flag and of course the US flag which is so durable and beautiful. .
It really means a lot to my husband and me to look at it and remember the ones who are gone but not forgotten. Your flags are top quality and beautiful. Thank you so much.
Great flag, and customer service.
This flag is a replacement for the same type that only lasted a few months. The flag itself was ok but the top grommet came out. Atlantic Flag & Pole sent me a new replacement flag. This is the second POW / MIA flag I have purchased. The first one lasted around 14 months. The trailing edge was starting to fray, and the color was fading. My flags fly 24 / 7. So far, all the flags I have purchased have been great except for this one. My flagpole is from Atlantic Flag & Pole. It is a telescoping 25-foot flagpole. I love it. It's made super well and is a beast handling wind.
MIA/POW Flags
Great Quality and they Fly Great!
Highest Quality: Double-Sided Reinforced Stitching and Secure Grommets
I see POW/MIA flags flown a lot in my town; and I welcome that. However, many flags are faded, ragged torn with streamers. I don't like that so much. I fly this POW/MIA Flag in combination with the US Flag and the Patriot Flag. It makes me feel good to raise it, fly it and retire it for another flag combination. This flag looks great, flies great and I'm trusting it to last.
POW/MIA FLAG TOP OF LINE.MANY COMMENTS
Great Product shows the Flags Very Well
POW Flag
This flag is beautiful. I love that everything you make is made in the USA.
Shop Safe
State-of-the-art secure 256-bit encryption SSL protection ensures your shopping experience is safe.
365 Day Phoenix Home Trial
Enjoy our industry-exclusive 100% risk-free money-back guarantee.
Forever Warranty
Worry free warranty for as long as you own your Phoenix Flagpole
Made in USA
American Engineering. American Aluminum. American Made.