Phoenix Flagpole Patriot Kit
$897.00
$1,524.00
-42% OFF
Style
Patriot Bundle - 20' Black Bronze Flagpole Kit + 800 series Solar Light + Eagle Flag
Patriot Bundle - 20' Silver Flagpole Kit + 800 series Solar Light + Eagle Flag
Patriot Bundle - 25' Black Bronze Flagpole Kit + 800 series Solar Light + Eagle Flag
Patriot Bundle - 25' Silver Flagpole Kit + 800 series Solar Light + Eagle Flag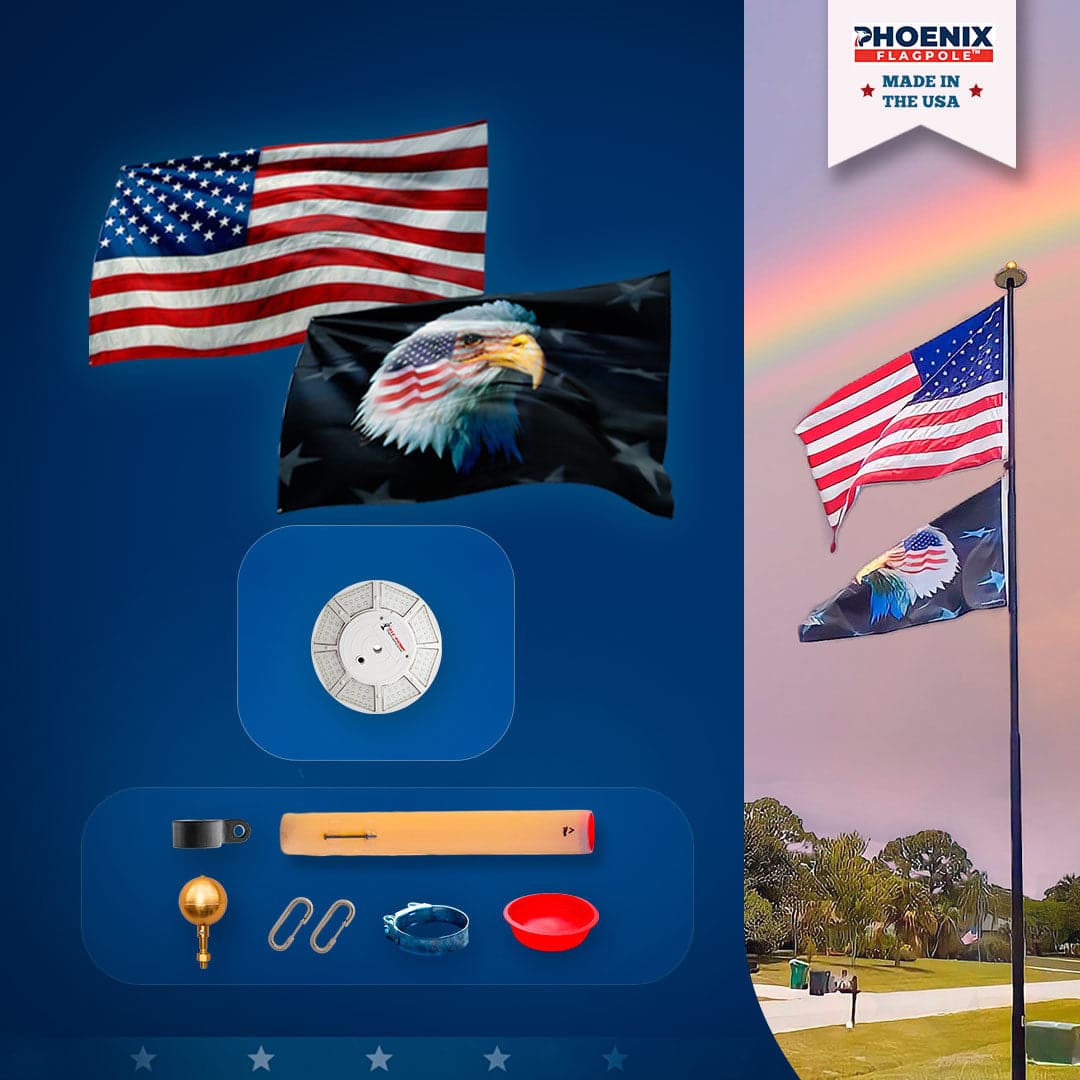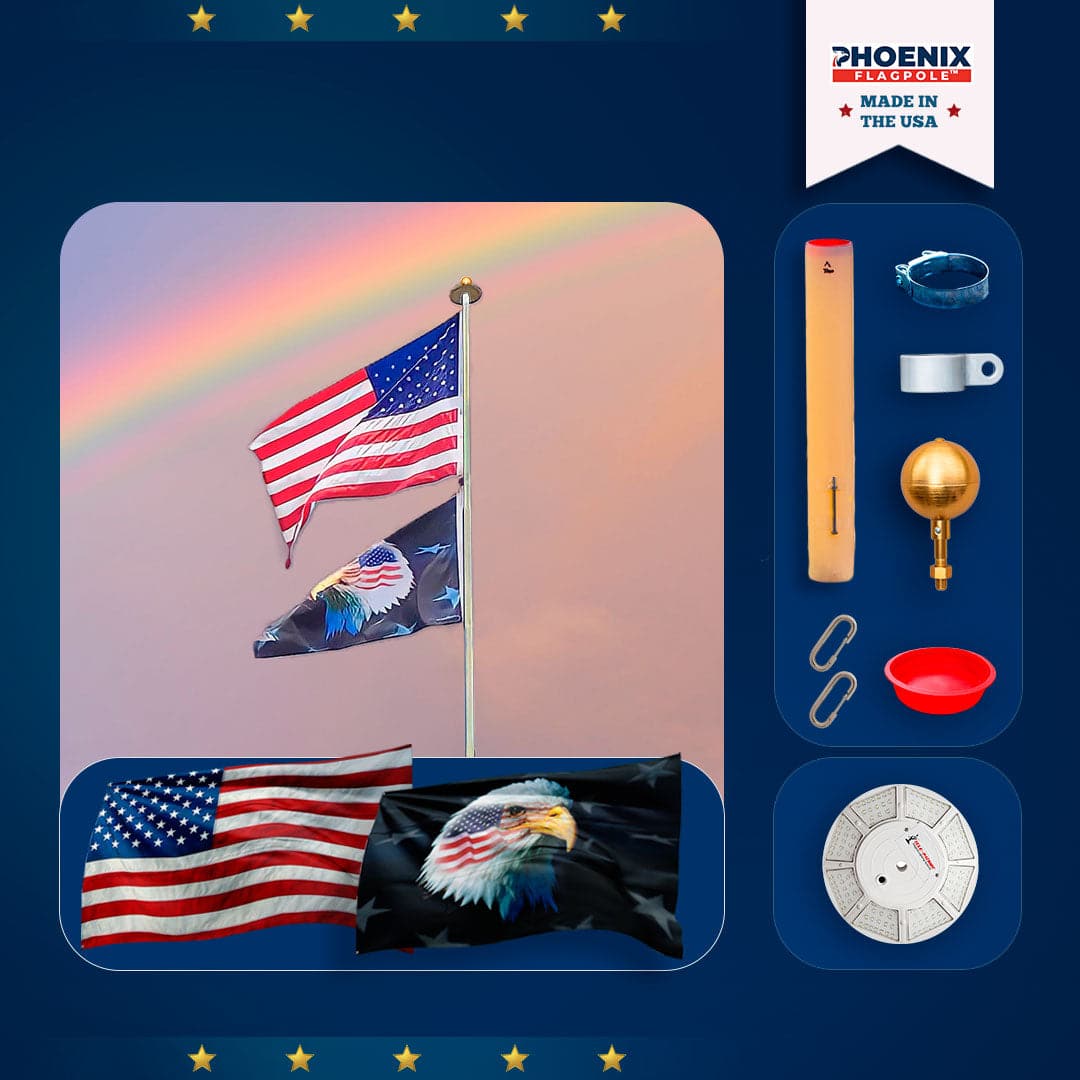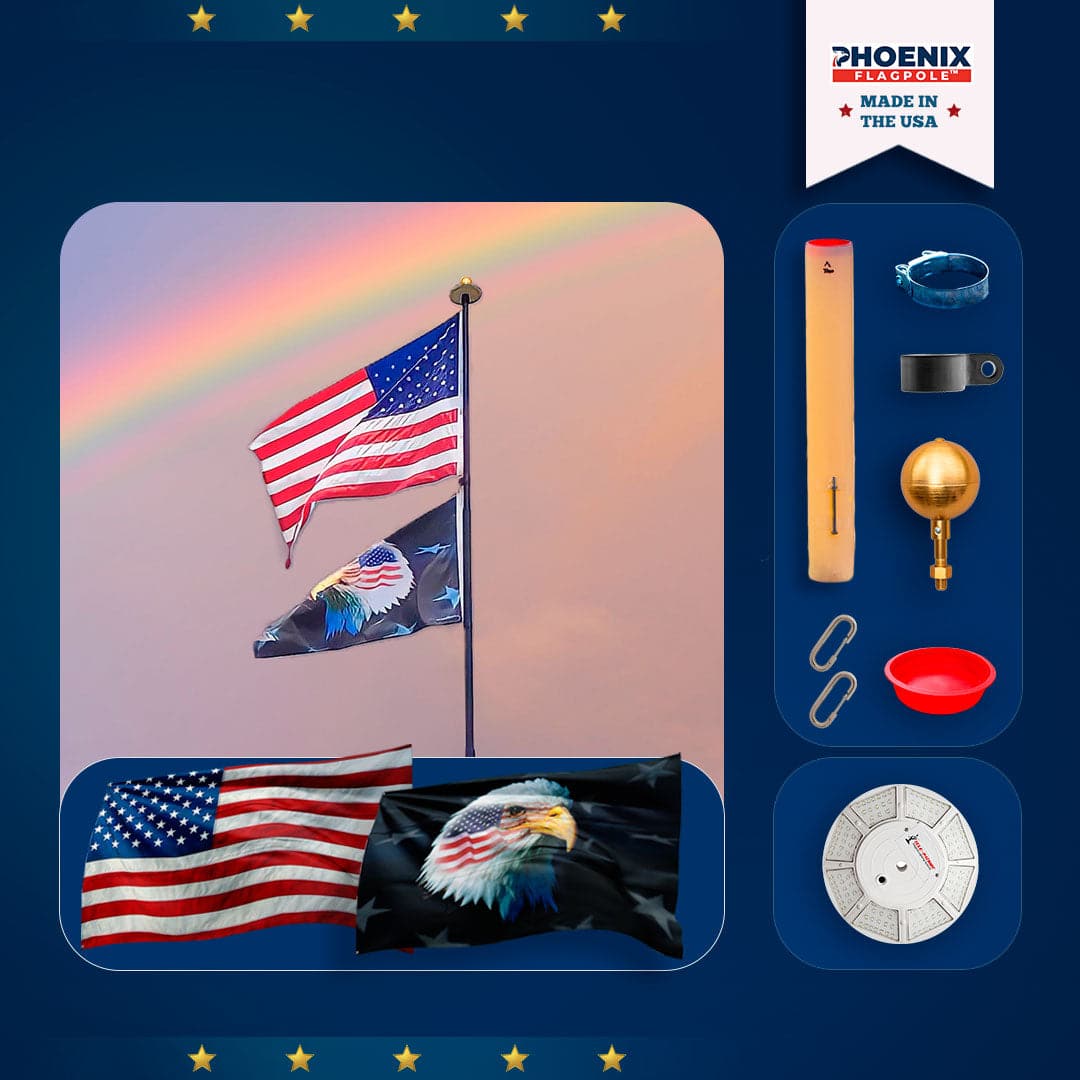 Great flagpole
I got the 20ft bronze pole and light. Super easy Install. Can't go wrong with USA made. Now wife wants a flower bed around base to finish it off.
Love our flagpole!
We bought the Phoenix Flagpole Patriot Kit. We absolutely love it! Our flag waves high and is directly in front of our door in between a circular drive. When you drive down the street it is very visible and beautiful. We ordered the bronze 20-foot pole. The light is bright and displays our flag nicely. Highly recommend!
25 foot flagpole kit
excellent quality materials, we love the combination. however difficult if not impossible to adjust under a wind load which is likely when you want to lower the flag. also should make clear on your video the need for significant anchoring work for the sleeve - I used 480 lbs of gravel mix in a 30 gal garbage can buried to grade.
Good quality, fast delivery but a bit pricy.
Shop Safe
State of the Art secure 256-bit encryption SSL protection keeps your shopping safe
365 Day Phoenix Home Trial
Industry Exclusive 100% Risk Free Money Back Guarantee
Forever Warranty
Worry free warranty for as long as you own your Phoenix Flagpole
Made in USA
American Engineering. American Aluminum. American Made.